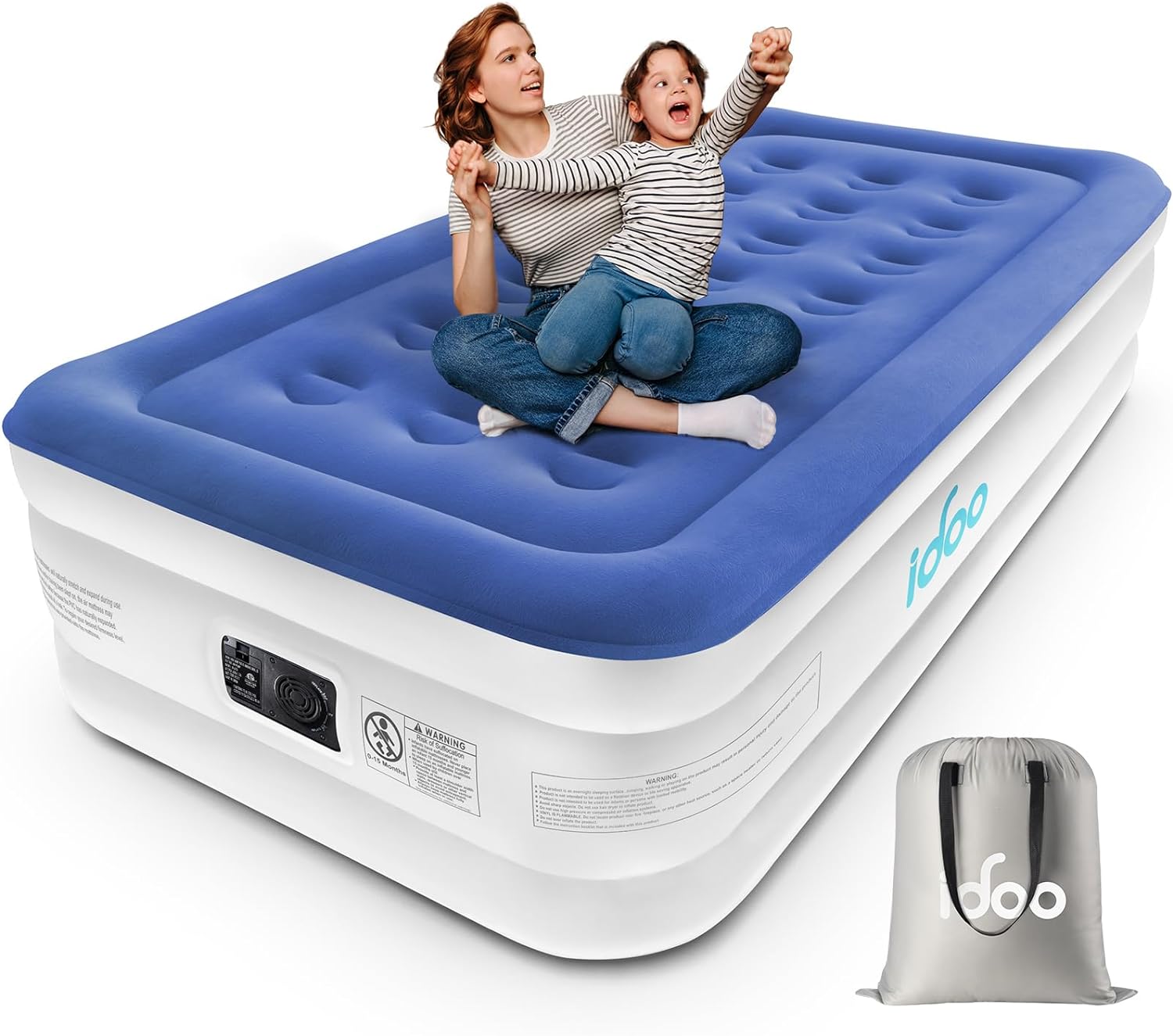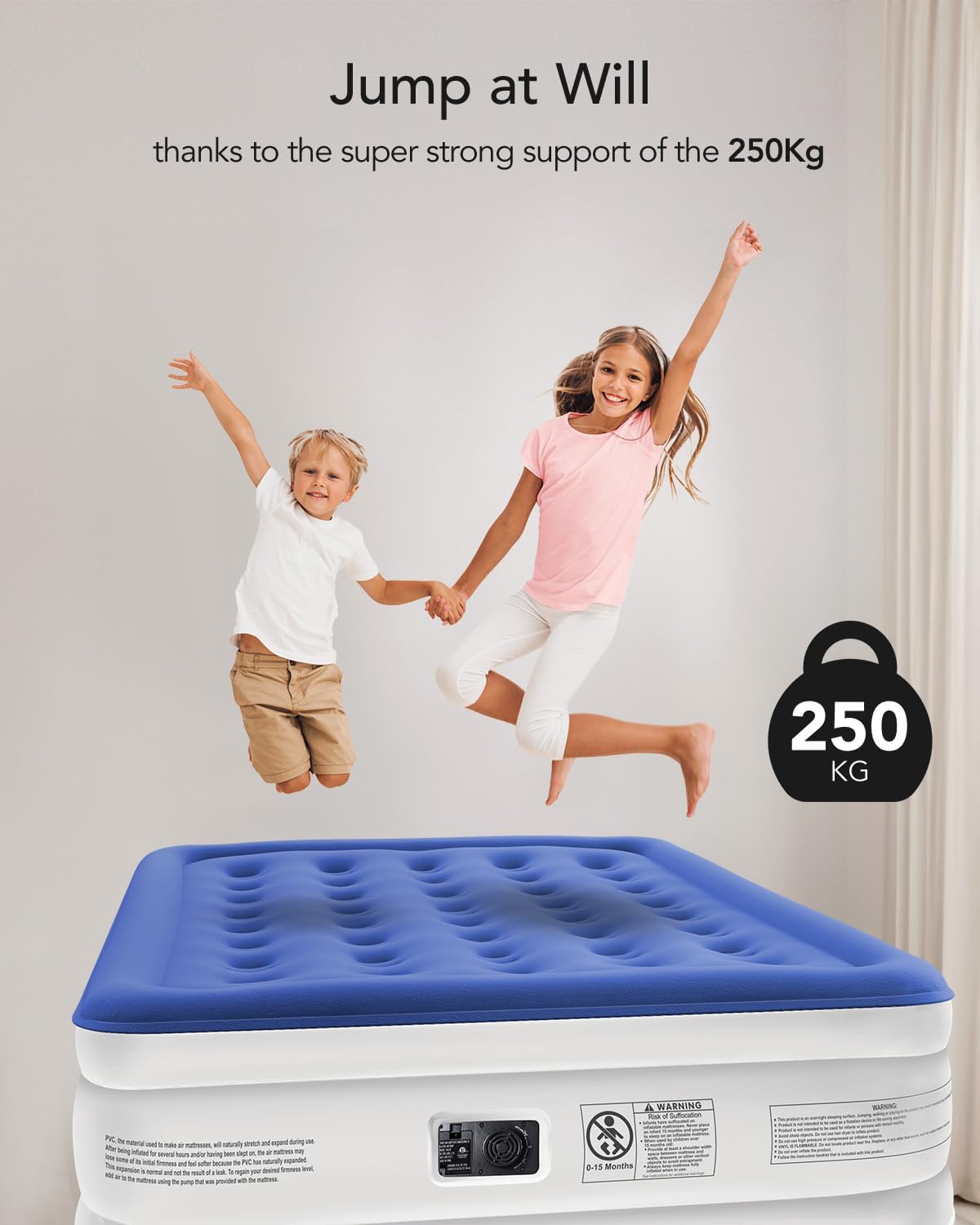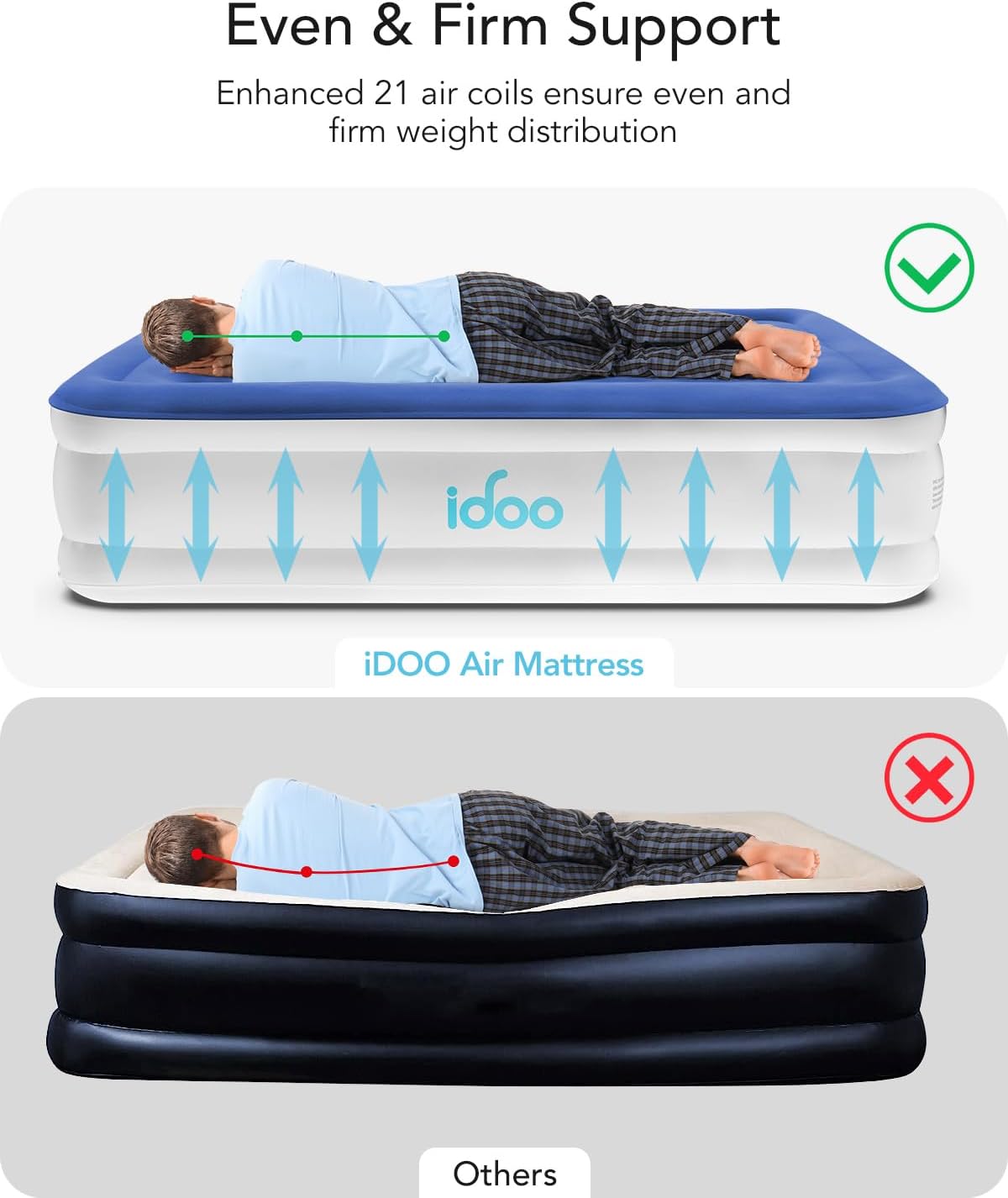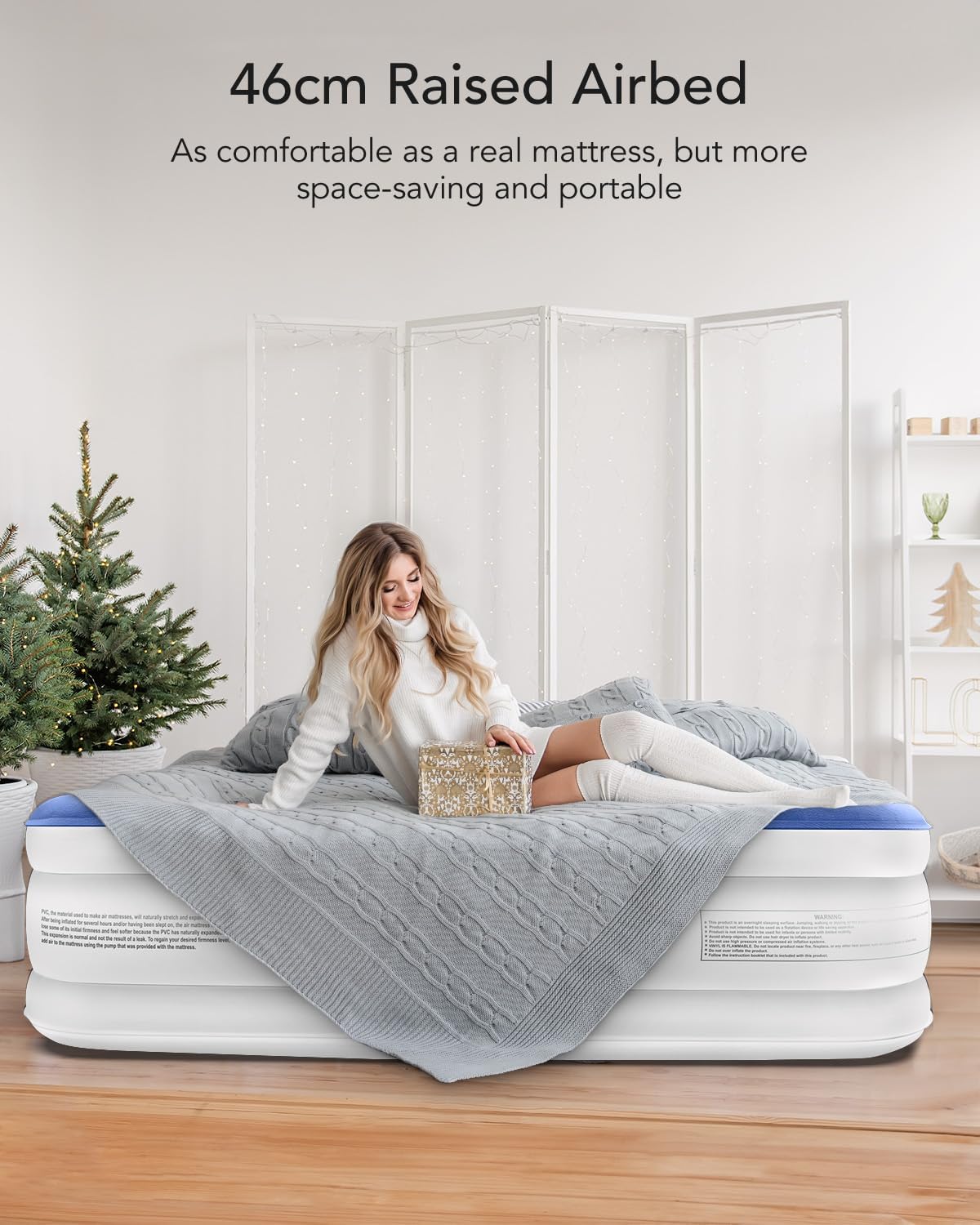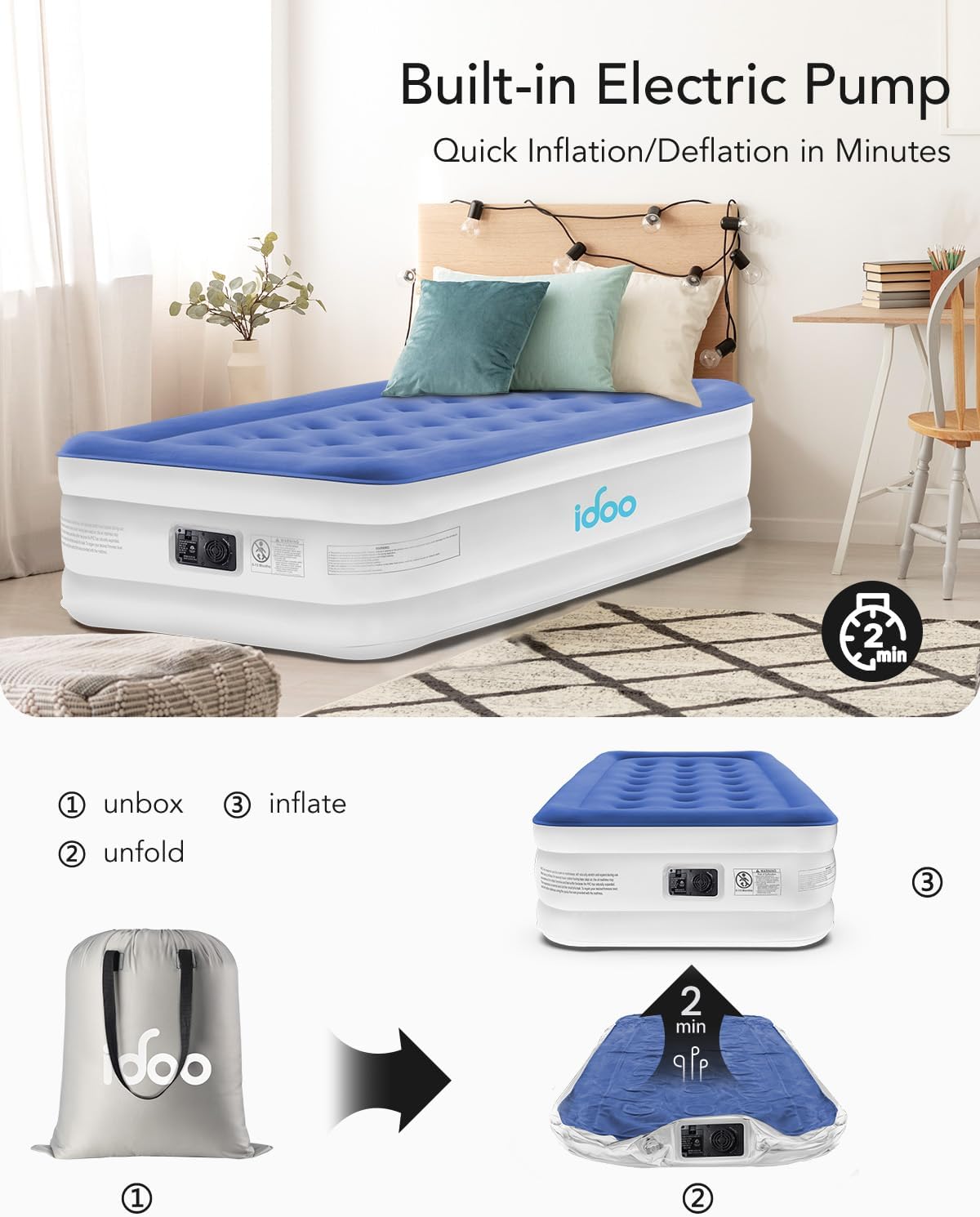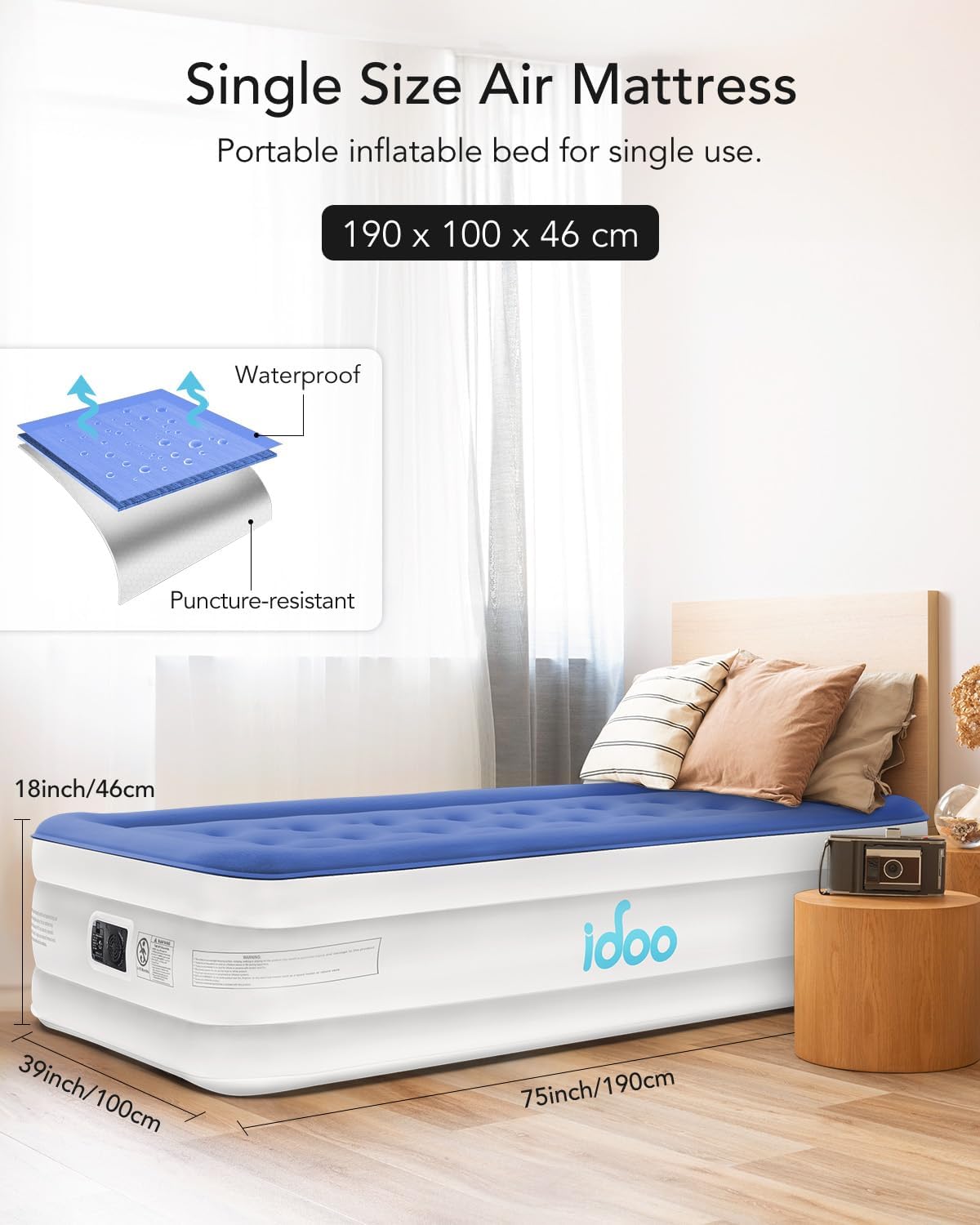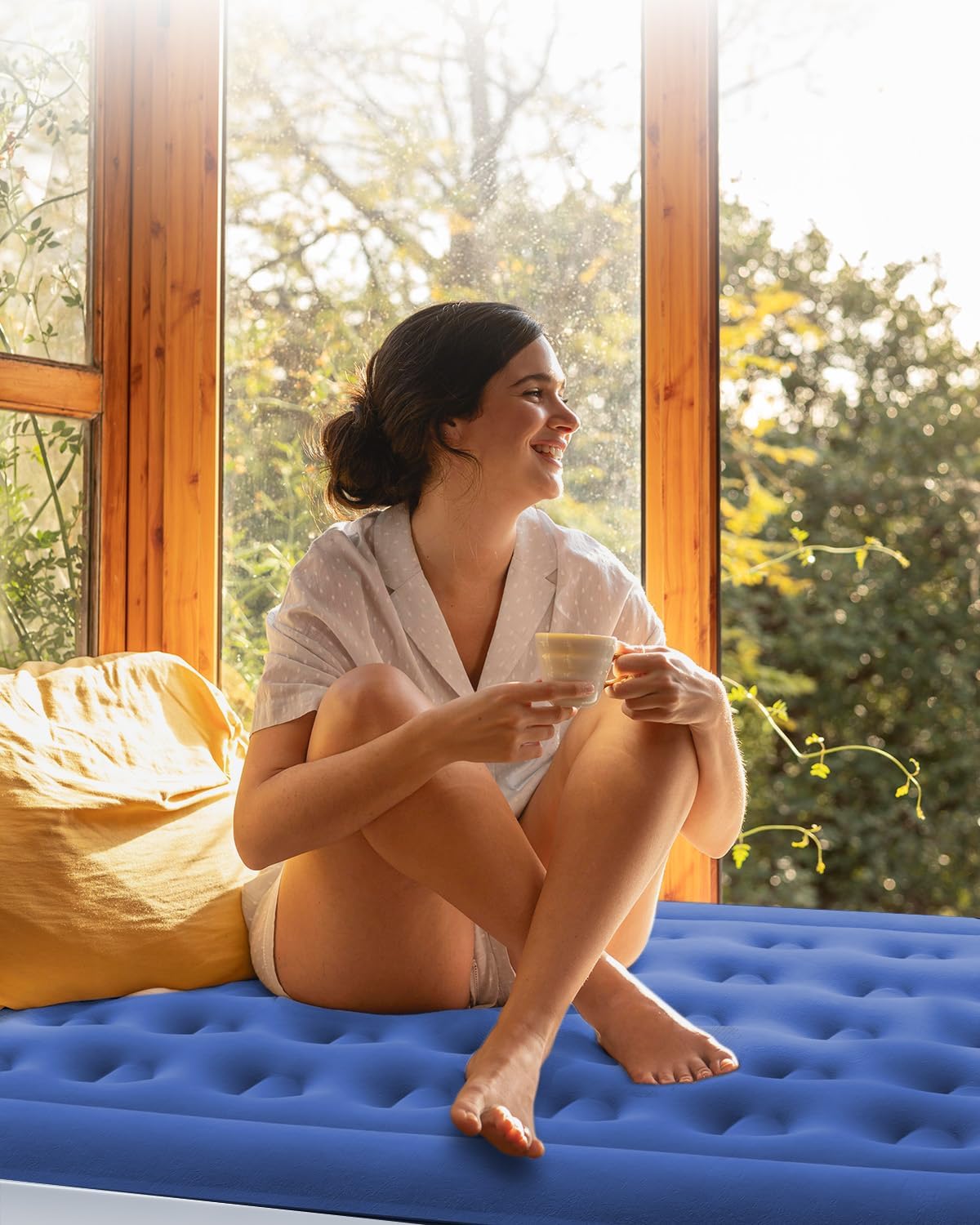 iDOO Single Air Bed, Inflatable Bed with Built-in Electric Pump
---
3 Mins fast & easy inflation/deflation
The built-in pump inflates/deflates the air bed within 3-4 mins to achieve your desired comfort level with the switch of a button. Whether you like a firm/soft air mattress, iDOO has you covered.

Thicked and comfortable waterproof top
Skin-friendly, multi-layer, puncture-resistant PVC prevents air leakage and instability. The mattress is truly durable. Note: Do not wear or bring sharp objects onto the mattress. Clean up the area before placing the air mattress.

Exceptional deep sleep support
21 internal air coils to enhance durability and support, keeping your bed flat and firm. The mattress will not tilt or flip if you sit on its edge or corner. With inflated dimensions of 190*100*46cm and a weight capacity of 250kg, this mattress is large enough to sleep one person like a king! An anti-slip bottom keeps the mattress stable and silent, protecting your quality of sleep.

Lightweight for easy storage
Keep as an extra, space-saving bed. Use during family outings, camping trips, home moving, or anytime a bed is required. Easily transport the air mattress when it's deflated! Perfect for storing away in your home, campsite, or vehicle. The deflated compact size is only 34*18*39cm and merely weighs 5.8kg! Suitable for moving families, avid campers, guest beds, etc.

Tips
PVC Material will naturally stretch and expand during temperature changes. Temperatures drop during the night, leading to the sensation that your mattress has deflated. This is normal and is not the result of an air leak. Add air to the mattress to regain your desired firmness level using the built-in air pump. If you are using the air mattress for more than one night, supplement the mattress each day with 10-15 seconds of air to maintain its firmness.