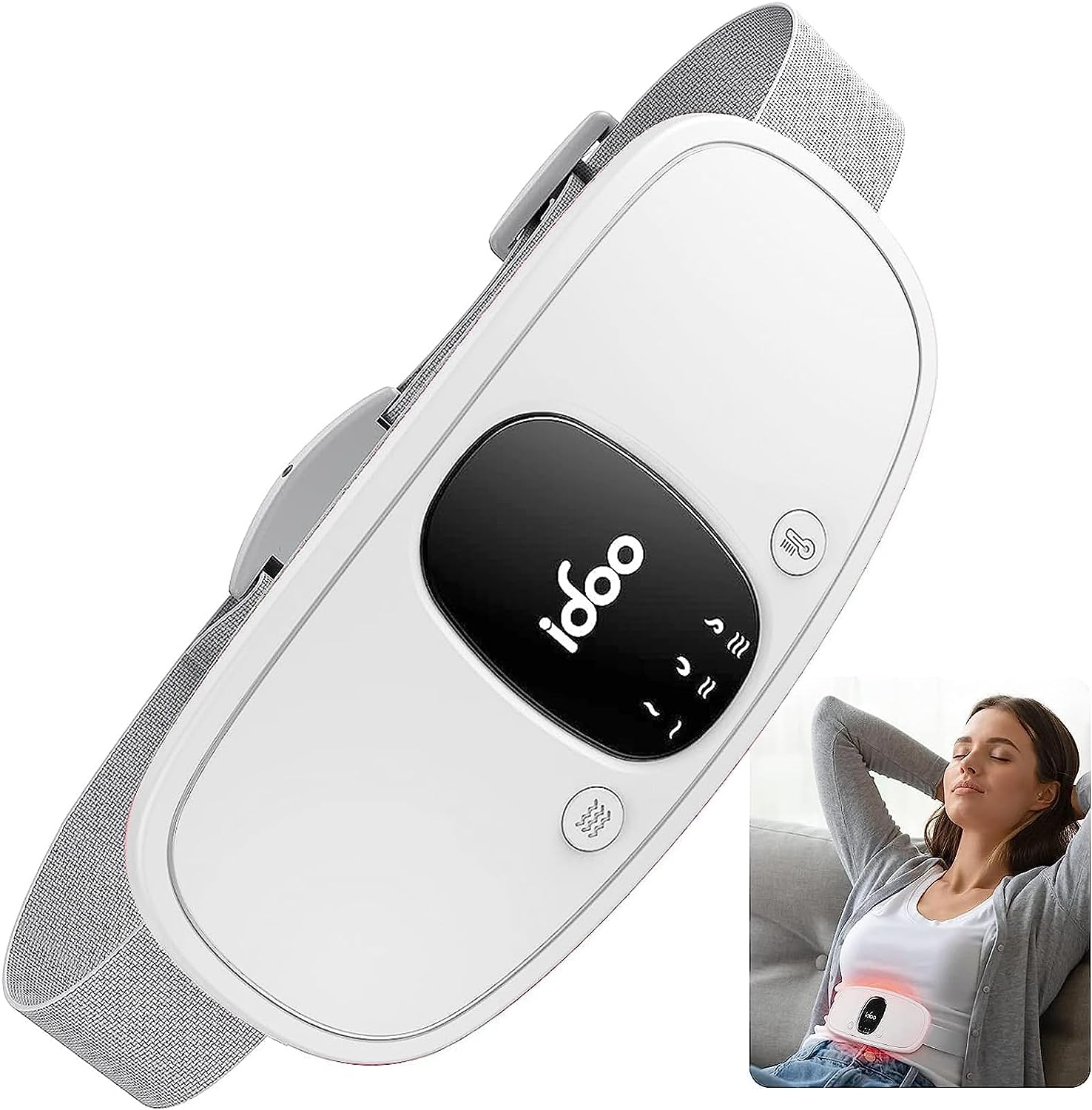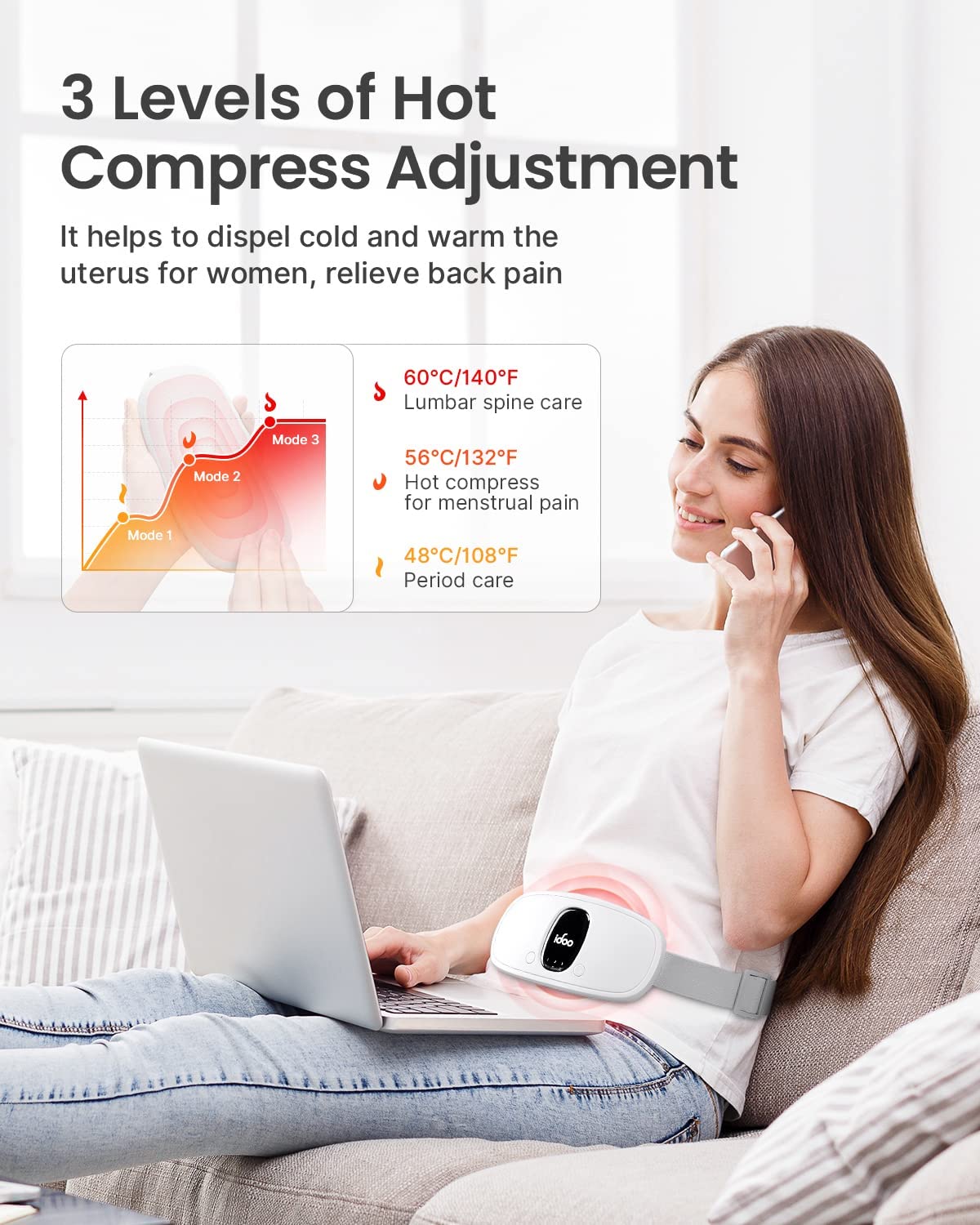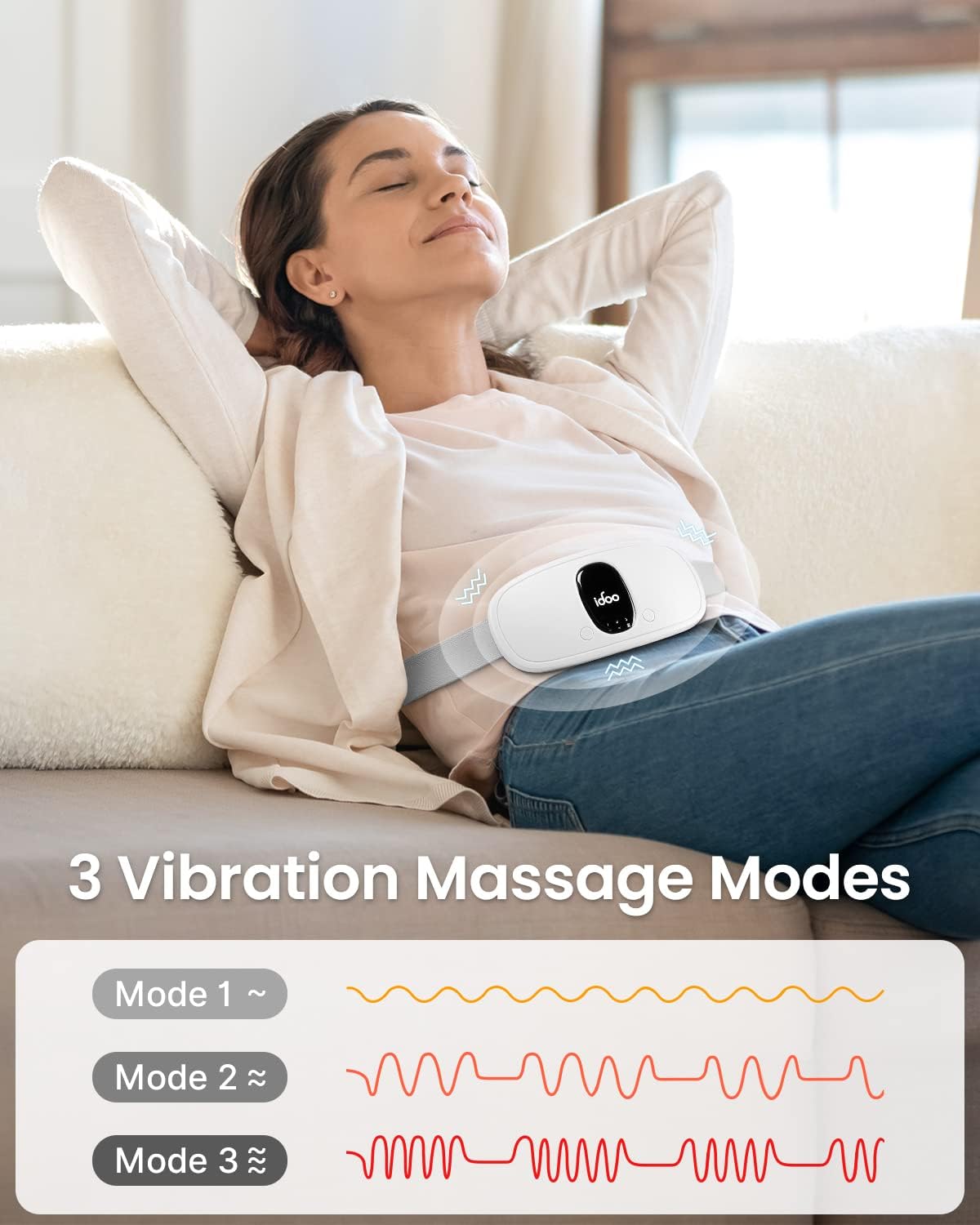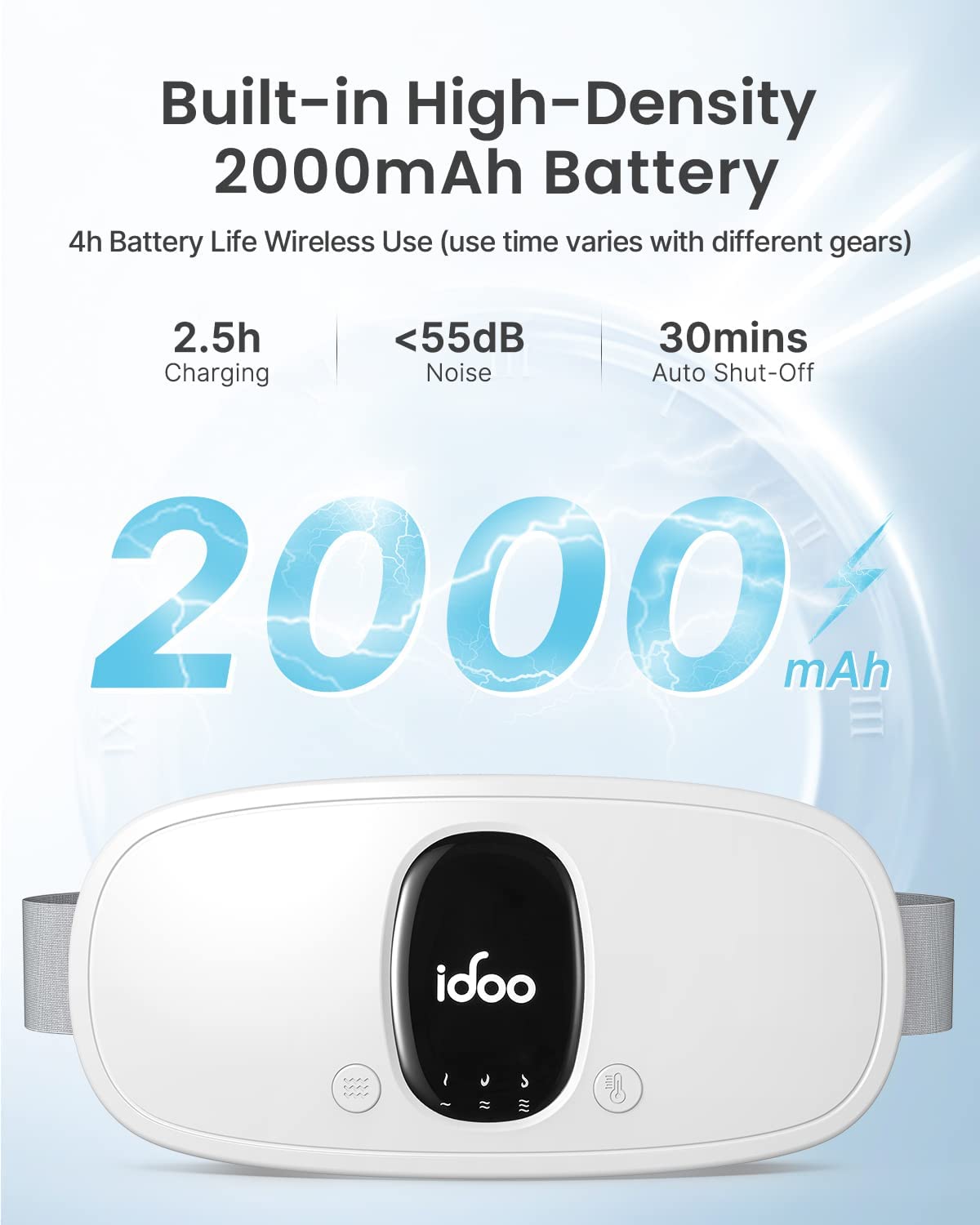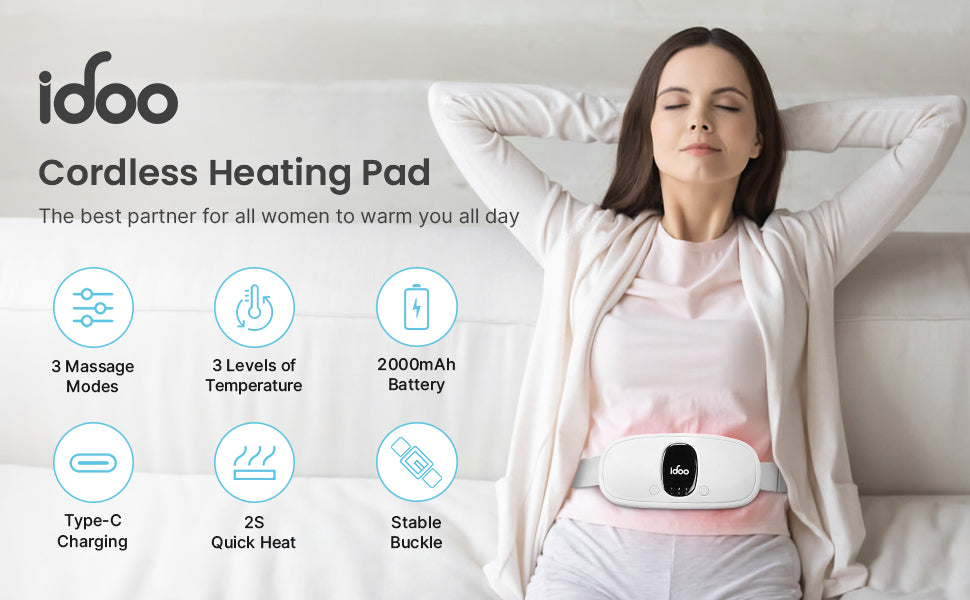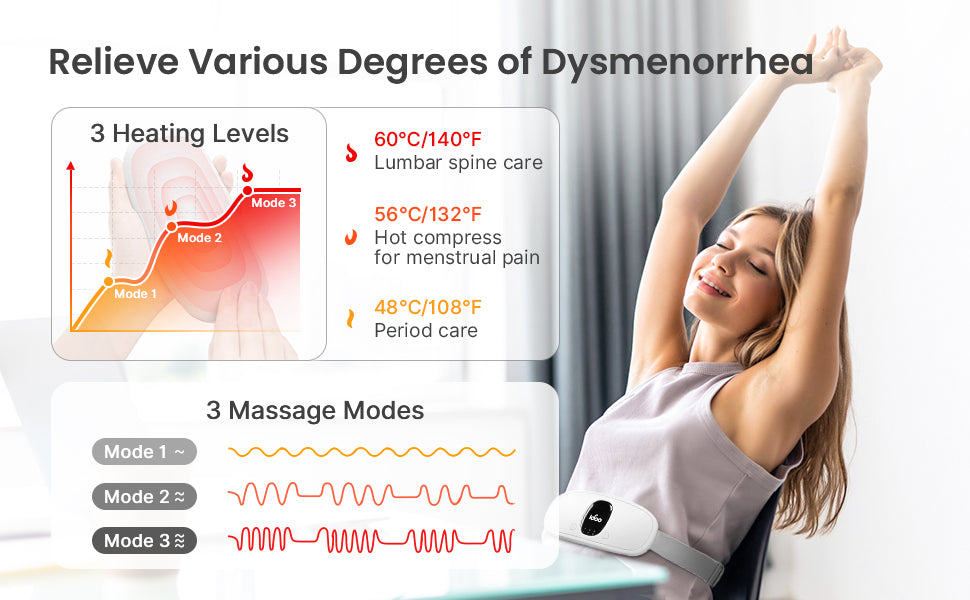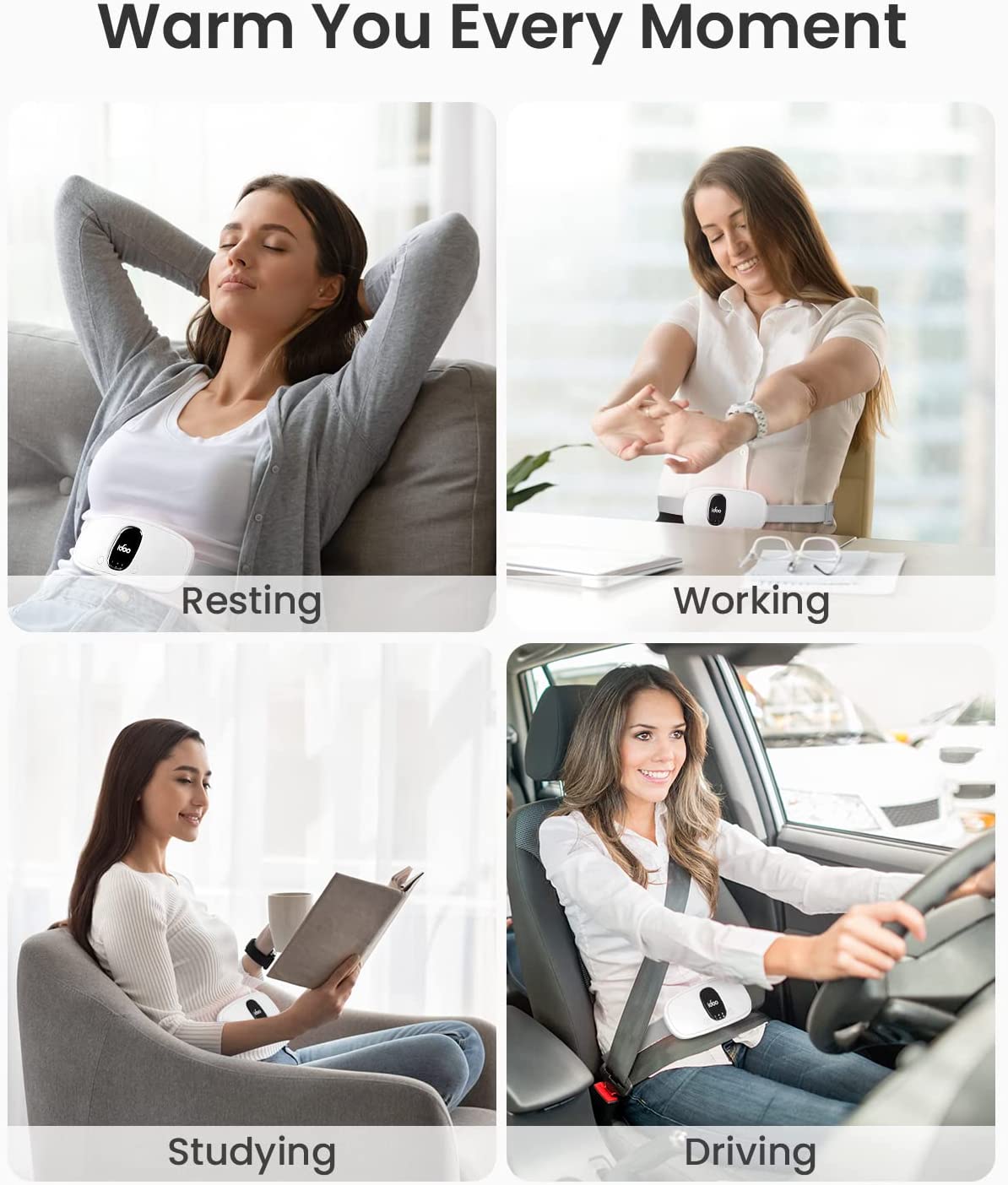 iDOO Portable Heating Pads for Cramps
---
Fast Heating within 2s
iDOO heating pads for cramps use upgraded fast heating technology which has a high thermal conductivity and can provide warmth quickly, promoting blood circulation and relaxing muscles, effectively relieving the women's menstrual pain and cramps, also suitable for neck, back, and sore muscles, etc

Adjustable Temperature & Vibration Levels
iDOO period heating pad for cramps has 3 heating levels: 108°F/48°C, 132°F/56°C, 140°F/60°C (108°F for daily warm belly, 132°F for menstrual care, and 140°F for dysmenorrhea relief). And it has 3 vibration massage modes: low/medium/high frequency. You can press the button to select the appropriate temperature and vibration mode according to your needs to relieve stomach pain during menstruation.

Safe & Comfortable
The menstrual heating pad has a comprehensive overheat protection function and automatically shuts off after 30 minutes to ensure your safety and health; it's made of high-quality soft fabric, light and breathable, comfortable and warm, with an adjustable elastic belt that can stretch up to 42 inch, suitable for any size waist.

Portable & USB Rechargeable
iDOO cordless heating pad provides a carrying bag, you can put it in your bag or suitcase when you go out; Built-in 2000 mAh rechargeable battery, can last for 4 hours when fully charged. With type c usb rechargeable design allows you to use this rechargeable heating pad anytime and anywhere.

Widely Application
iDOO electric heating pad is suitable for various situations such as working, studying, driving, and doing yoga.It's also a great choice of gifts for women and girls on birthday/Valentine's Day/Christmas/New Year and other festivals. Note: For your safety, please do not use it directly on the skin, please use it across the clothing.