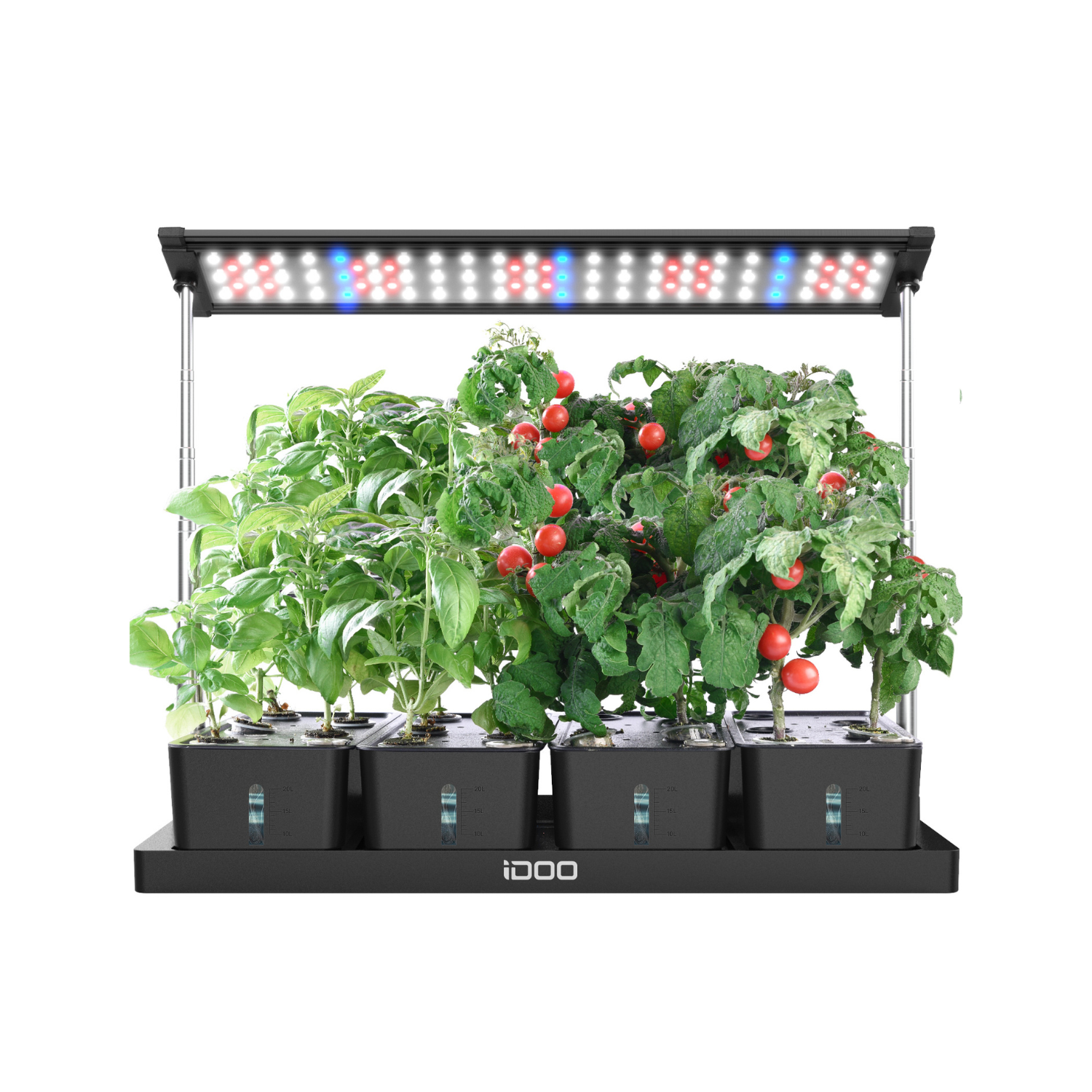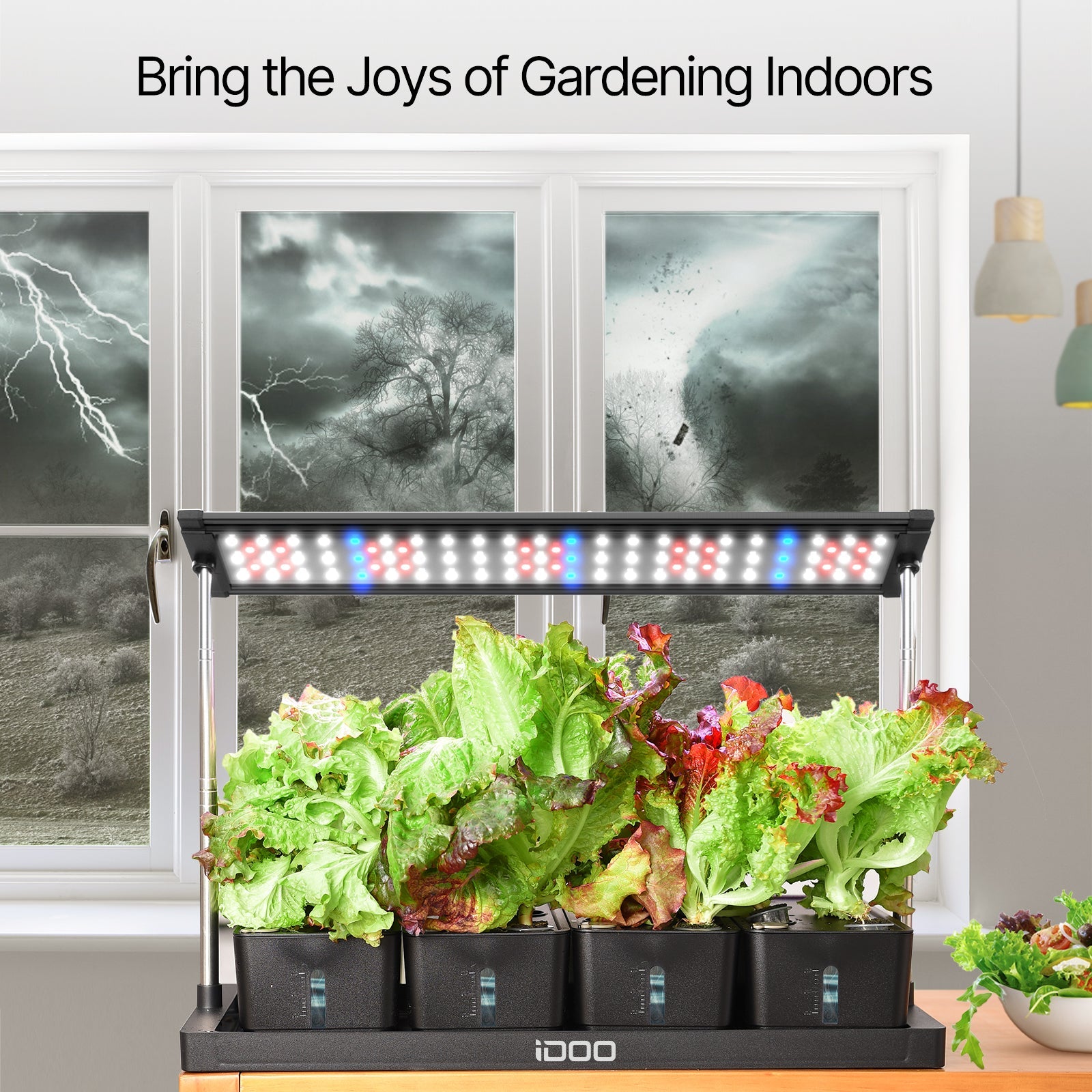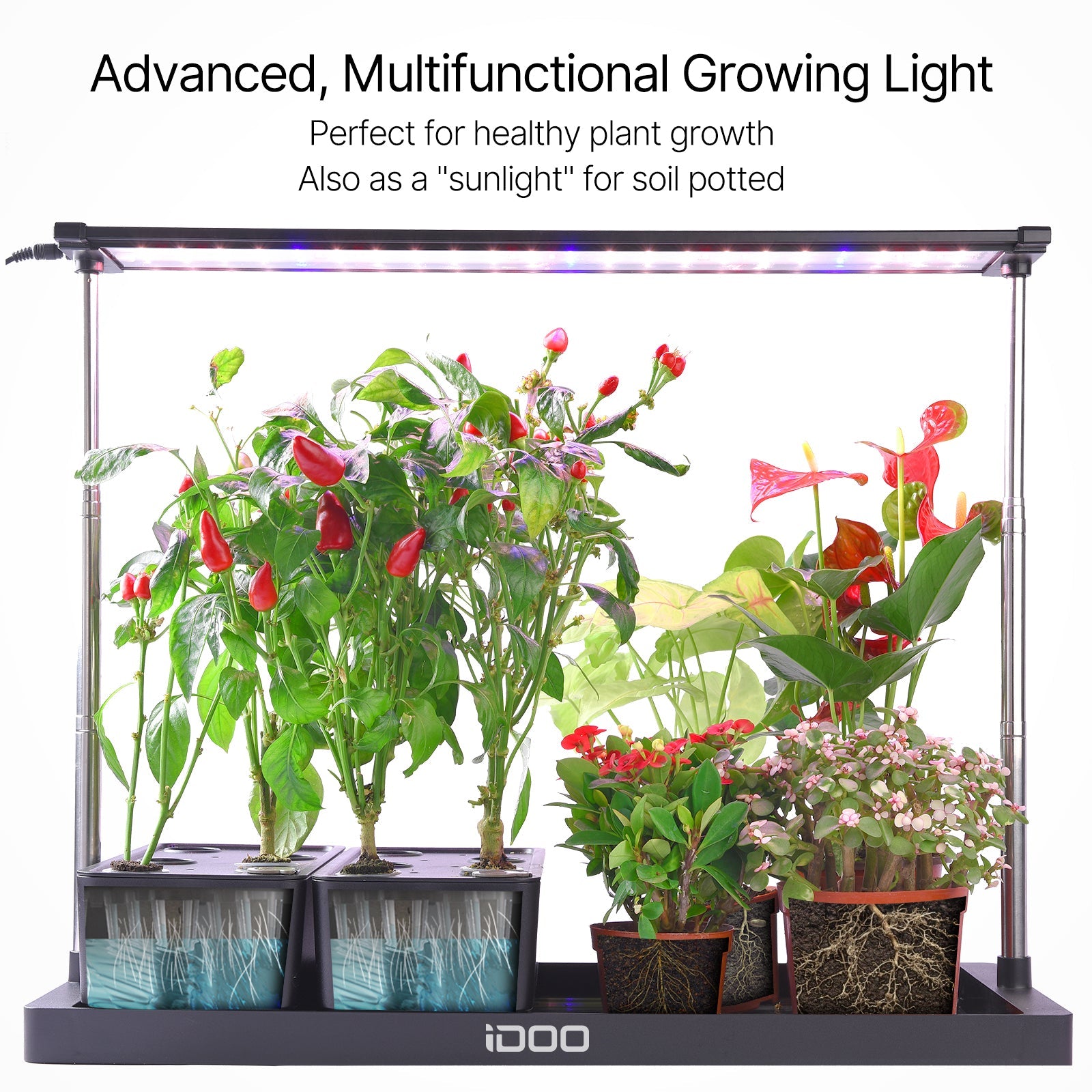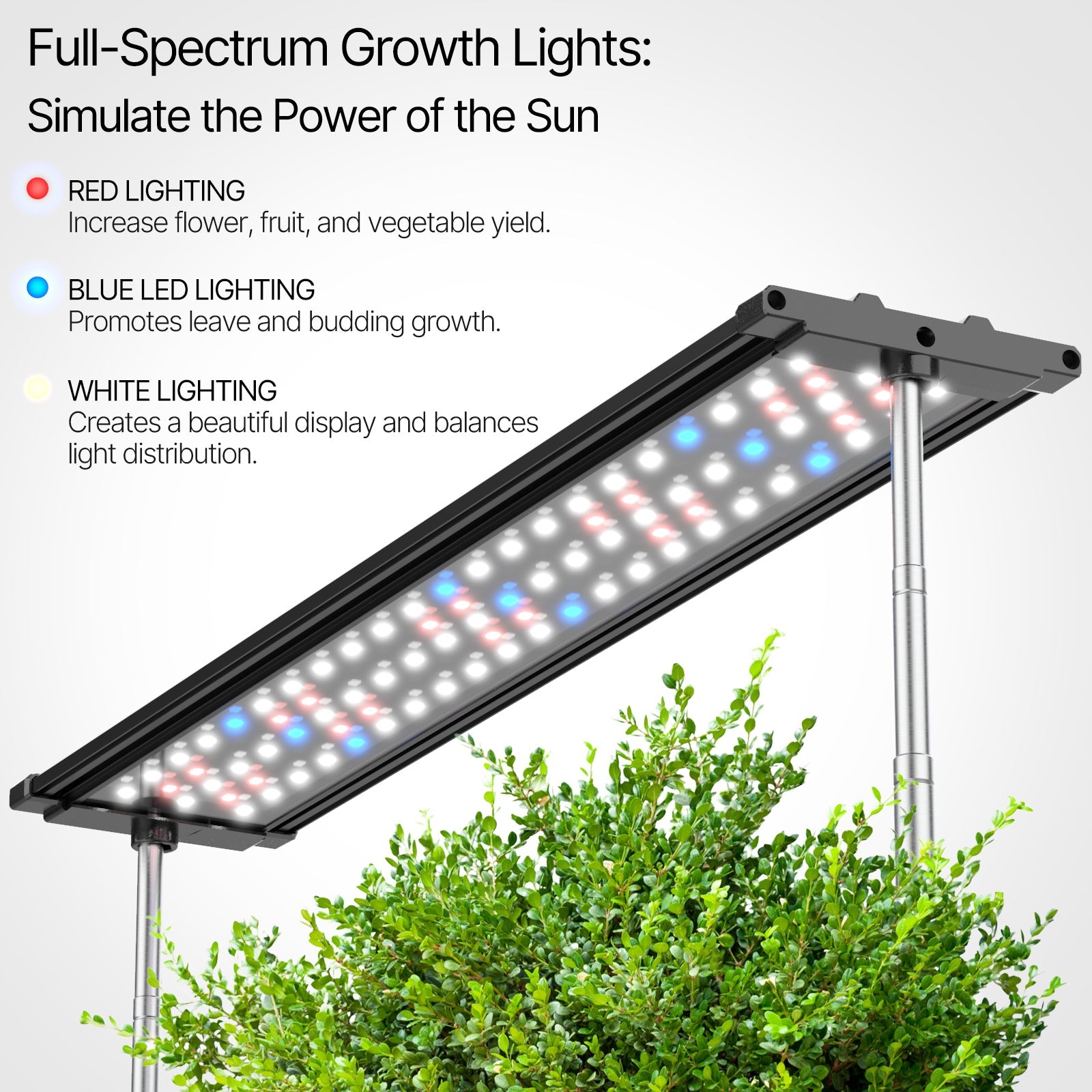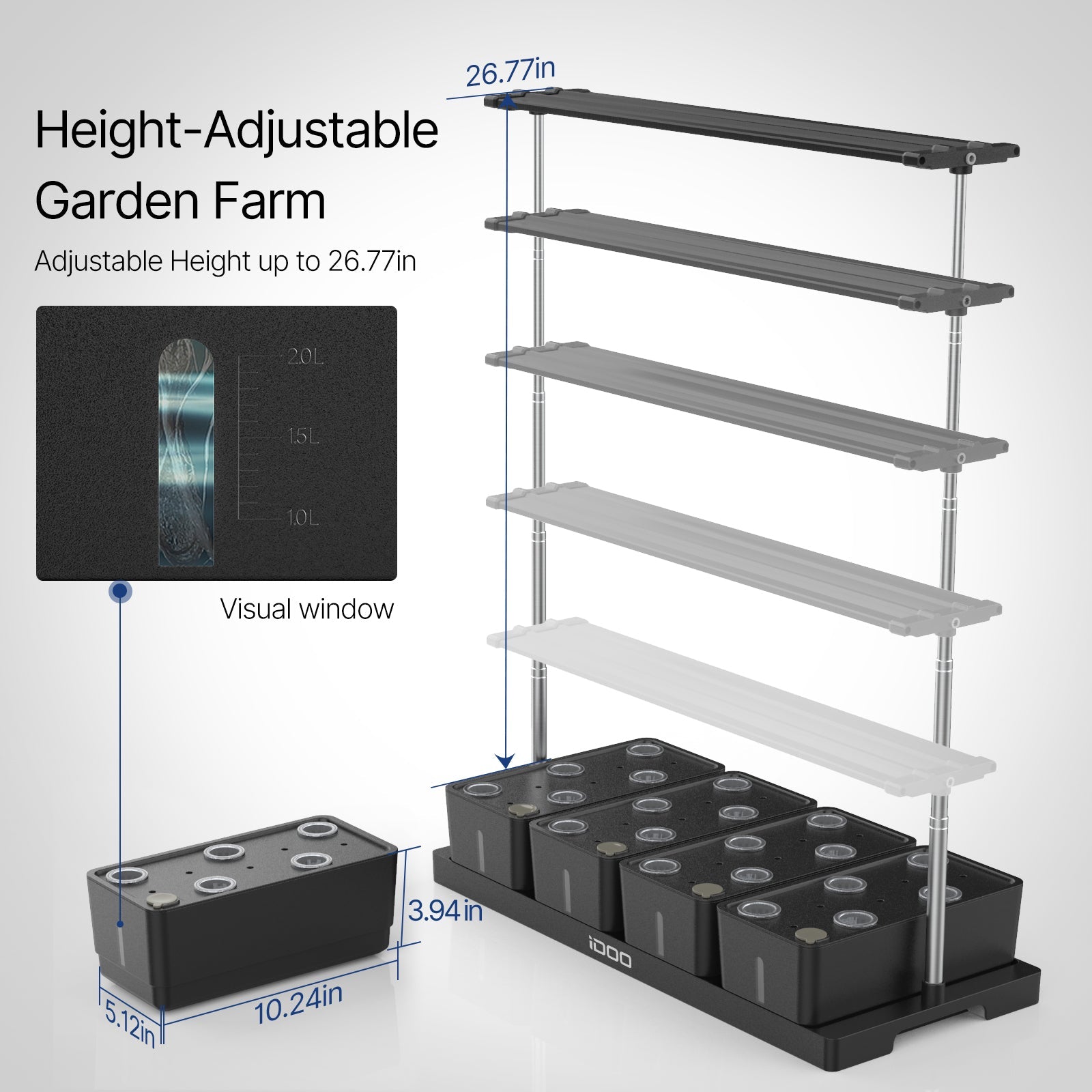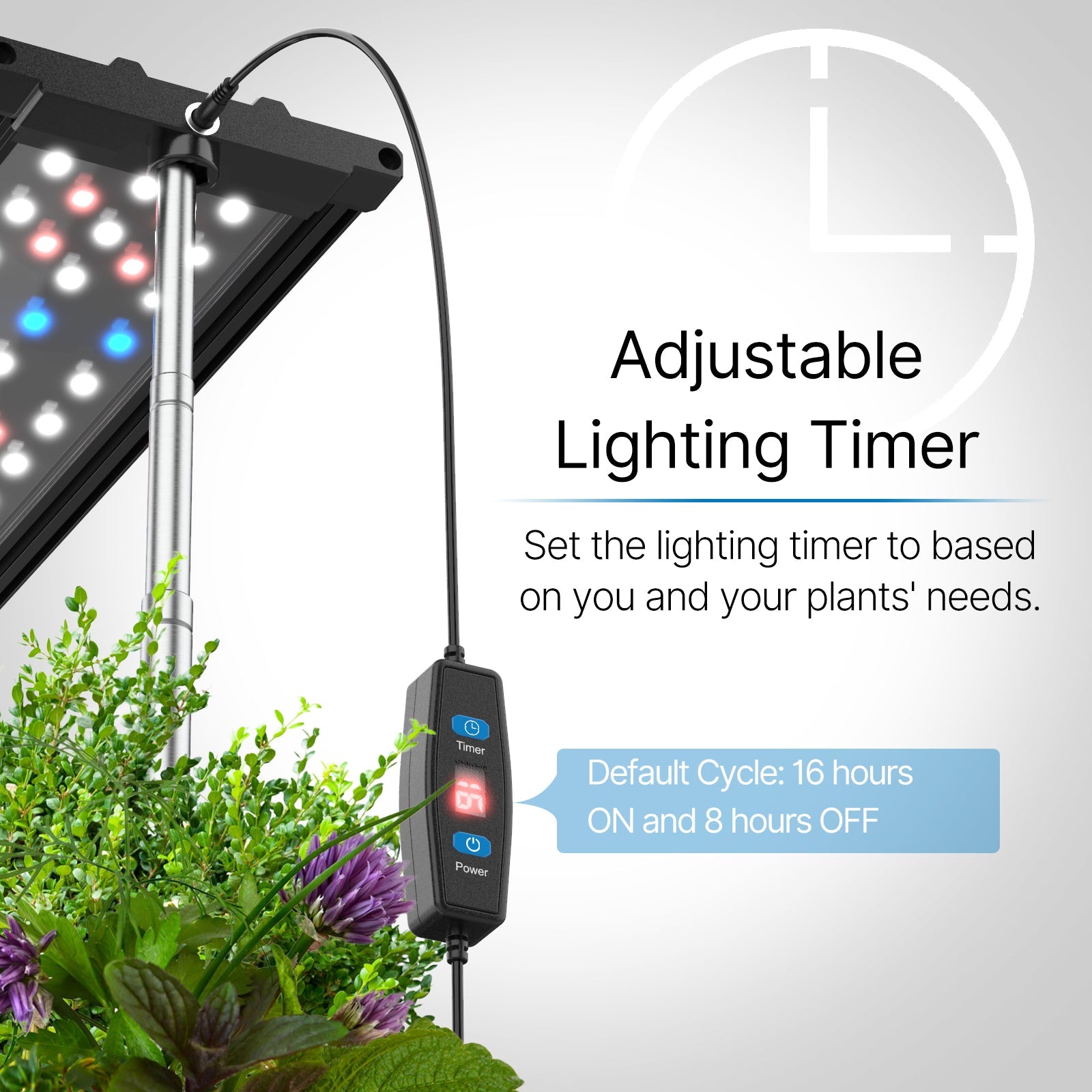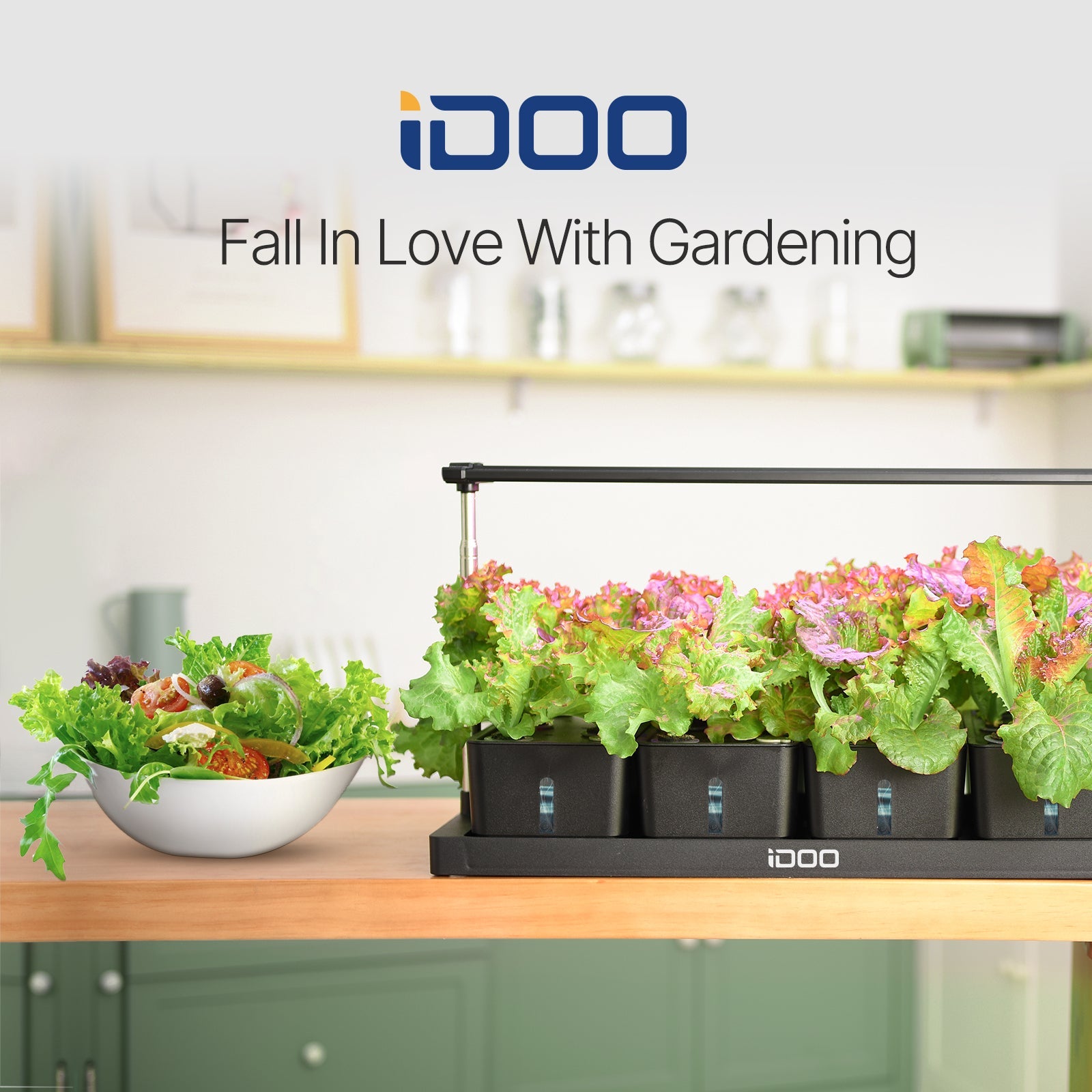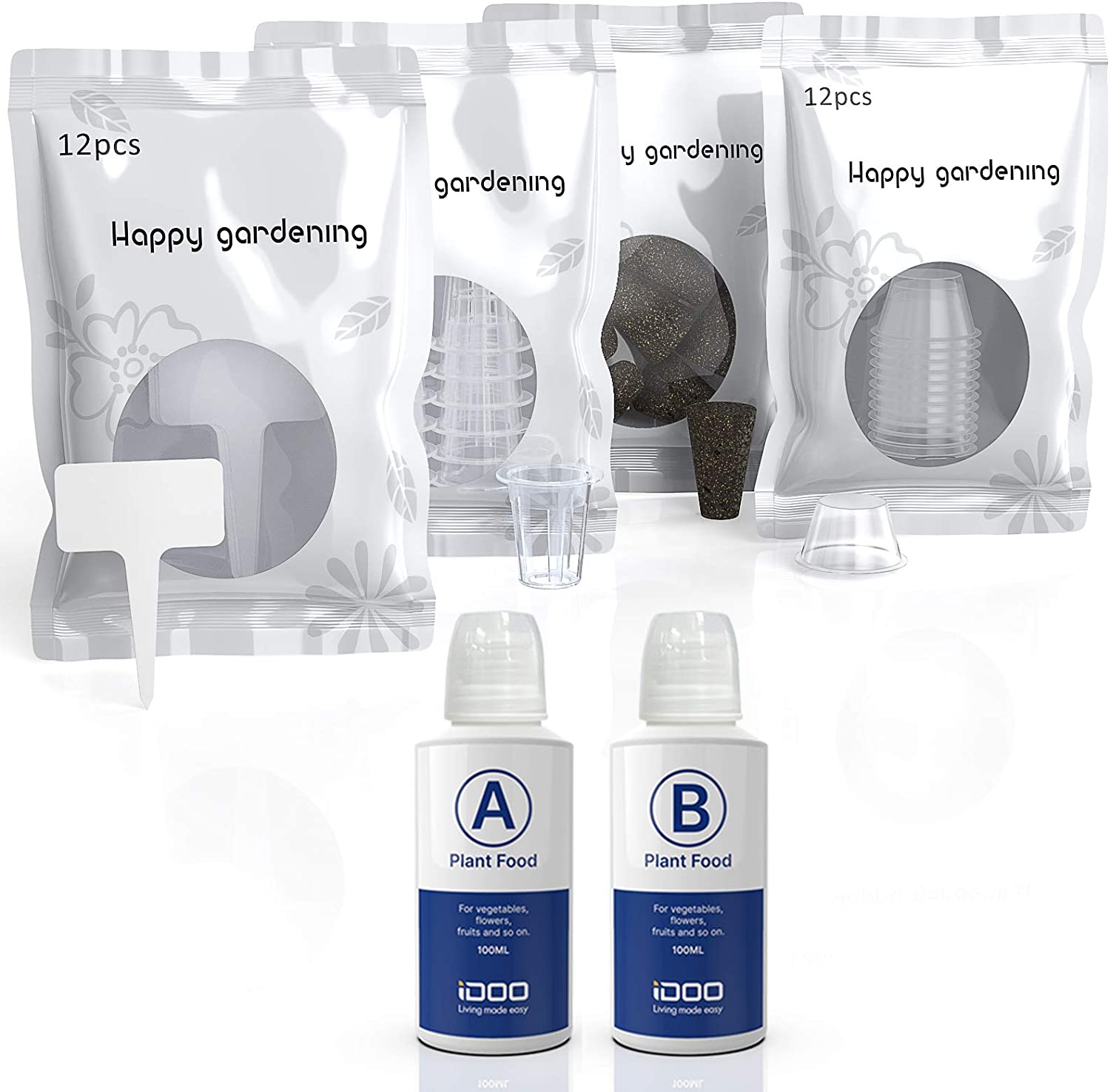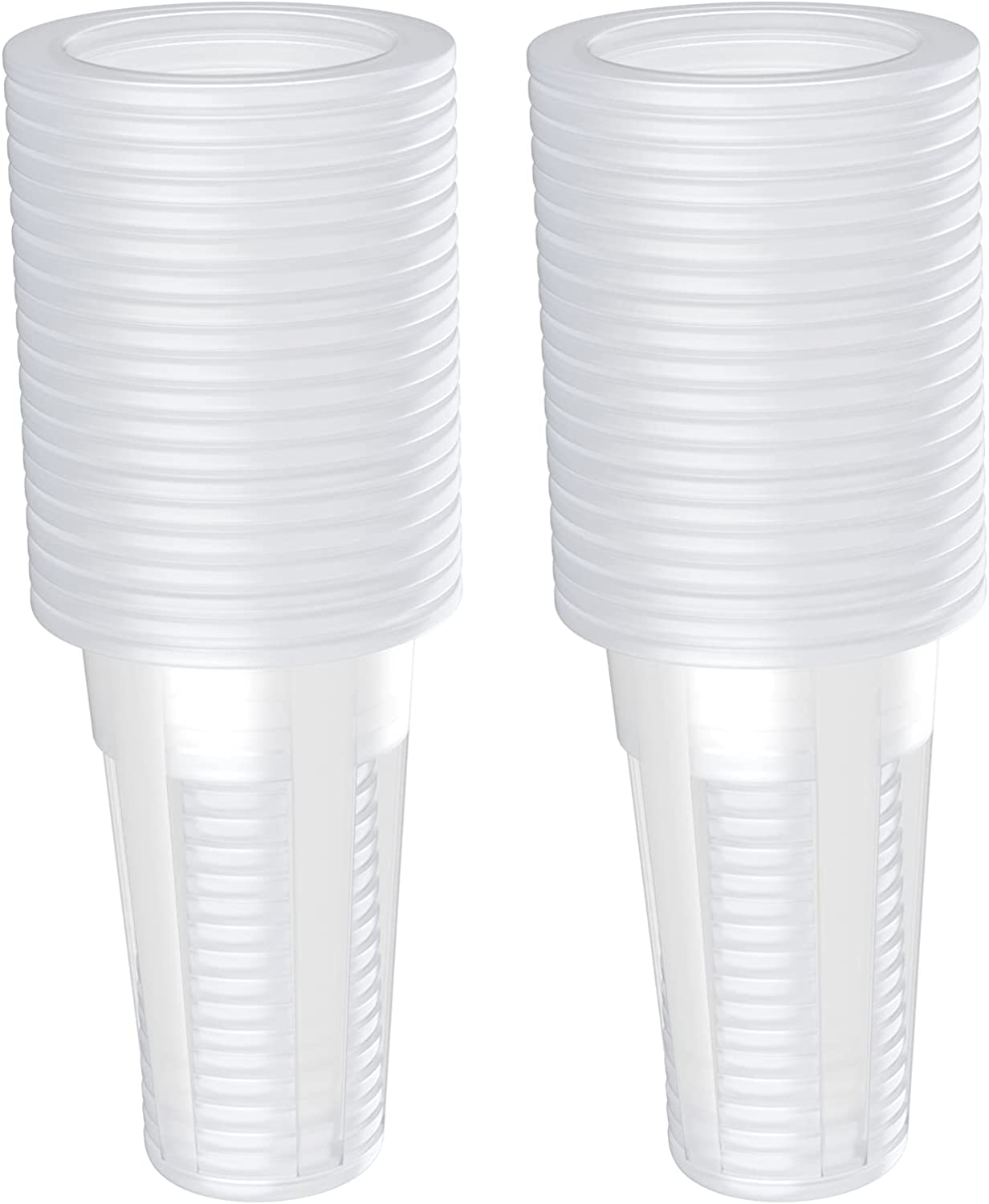 iDOO 20 Pods Indoor Herb Garden Kit
---
Hydroponics Growing System
Veggies grow in water, supported by degradable sponges, lighted by 34-Watt LED lights. Have your own indoor garden. No mess, No limitation.

Hight-up to 26.77 Inches Garden
Perfect for tall veggies such as tomato, pepper, pea, and eggplant. Full control of the growing conditions and growing crops year-round.

Fully Customizable LED Lights
Comes with a smart timer controller. Set the lighting time at will then fixed two-speed adjustment, based on what plants you grow. Recommend setting 16 hours on/8 hours off. 34-Watt LED lights to simulate the sunlight spectrum, promoting plants' photosynthesis in any weather, and also as a grow light for plant pots.

Up to 20 Pods Supply Fresh Salad for Whole Family 
Designed with 4pcs removable water tanks, provide enough space for veggies. Also as ornamental potted, move to balcony, outdoor, living room. Growing 20pcs plants at a time. Suggest a change

Gift the Greens to Family and Friends
As an educational gift for children, observing the process of veggies' growth is close to nature. For parents and spouses, this is a natural cooking ingredient. Great gift idea for garden lovers.

Home Garden
Growing your own herbs not only saves you money, but can also give you access to fresher and organic ingredients right in your home. With so many of us spending more time indoors, being able to enjoy the process of growing fresh produce without having to step foot outside is truly a blessing. It's now easier than ever with the help of the iDOO 20Pods Indoor Herb Garden Kit.