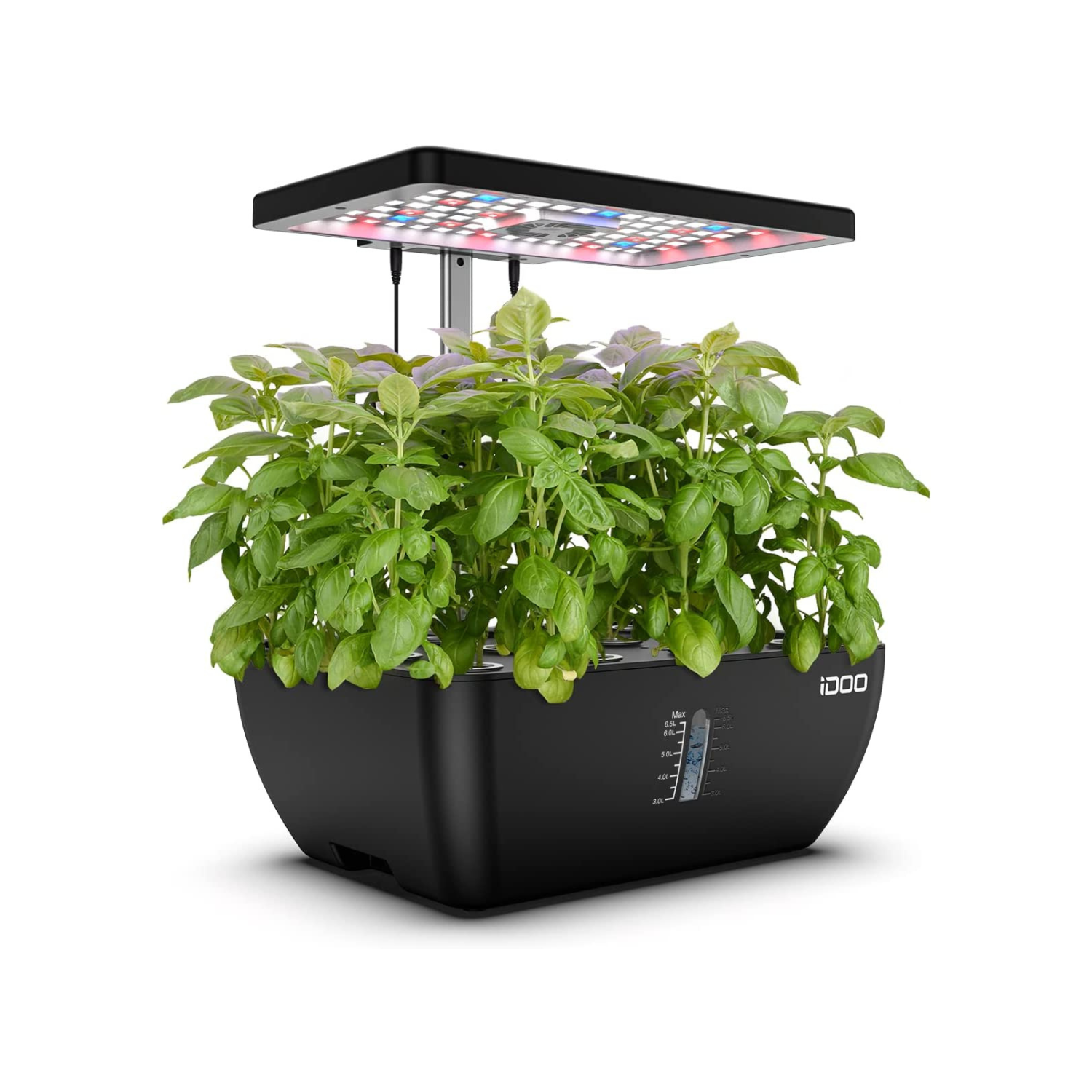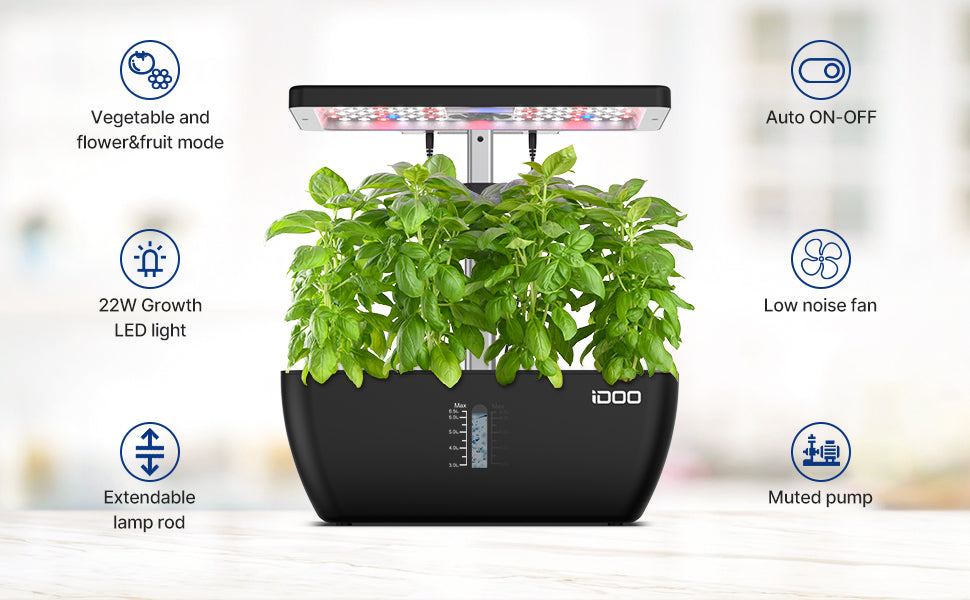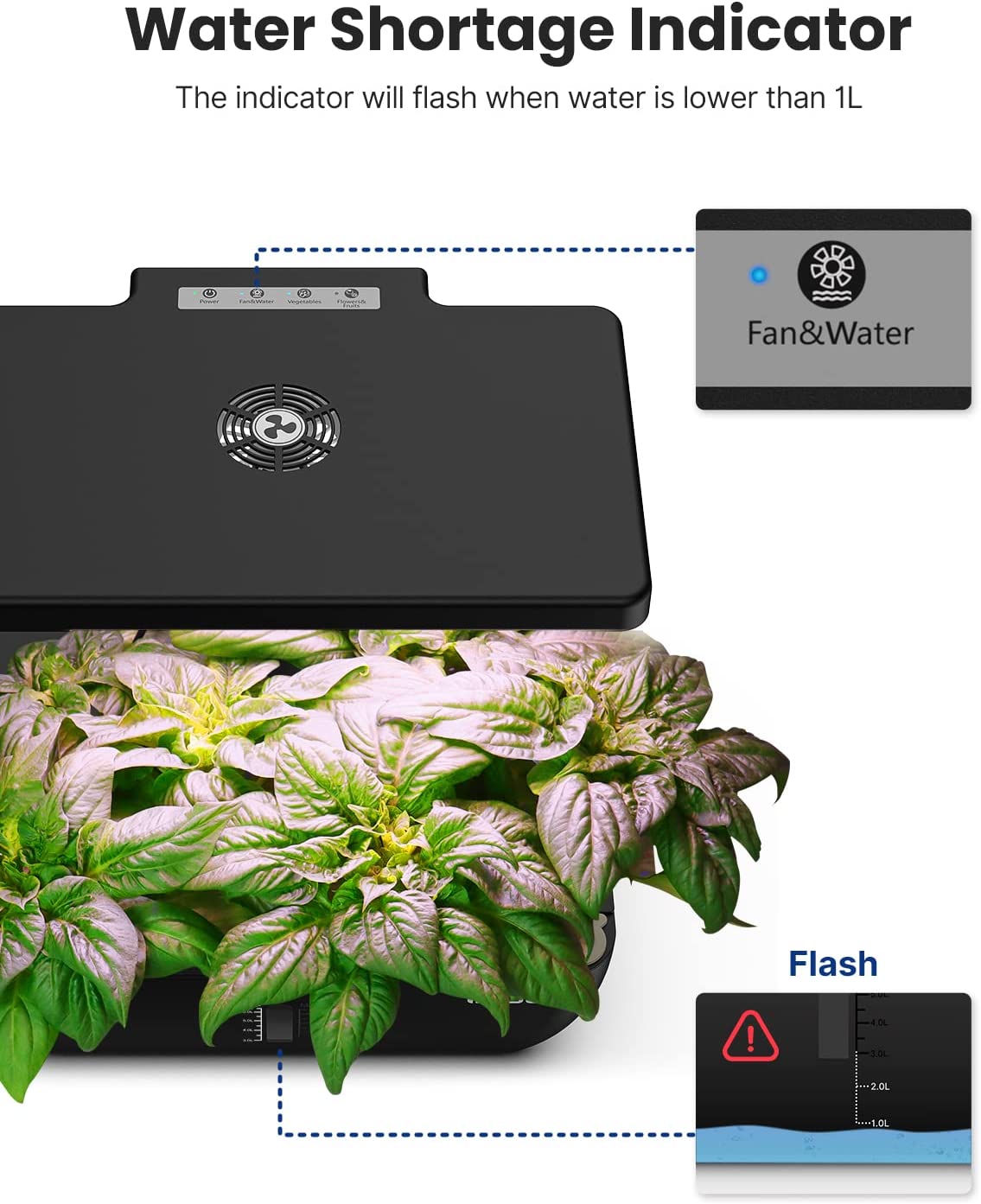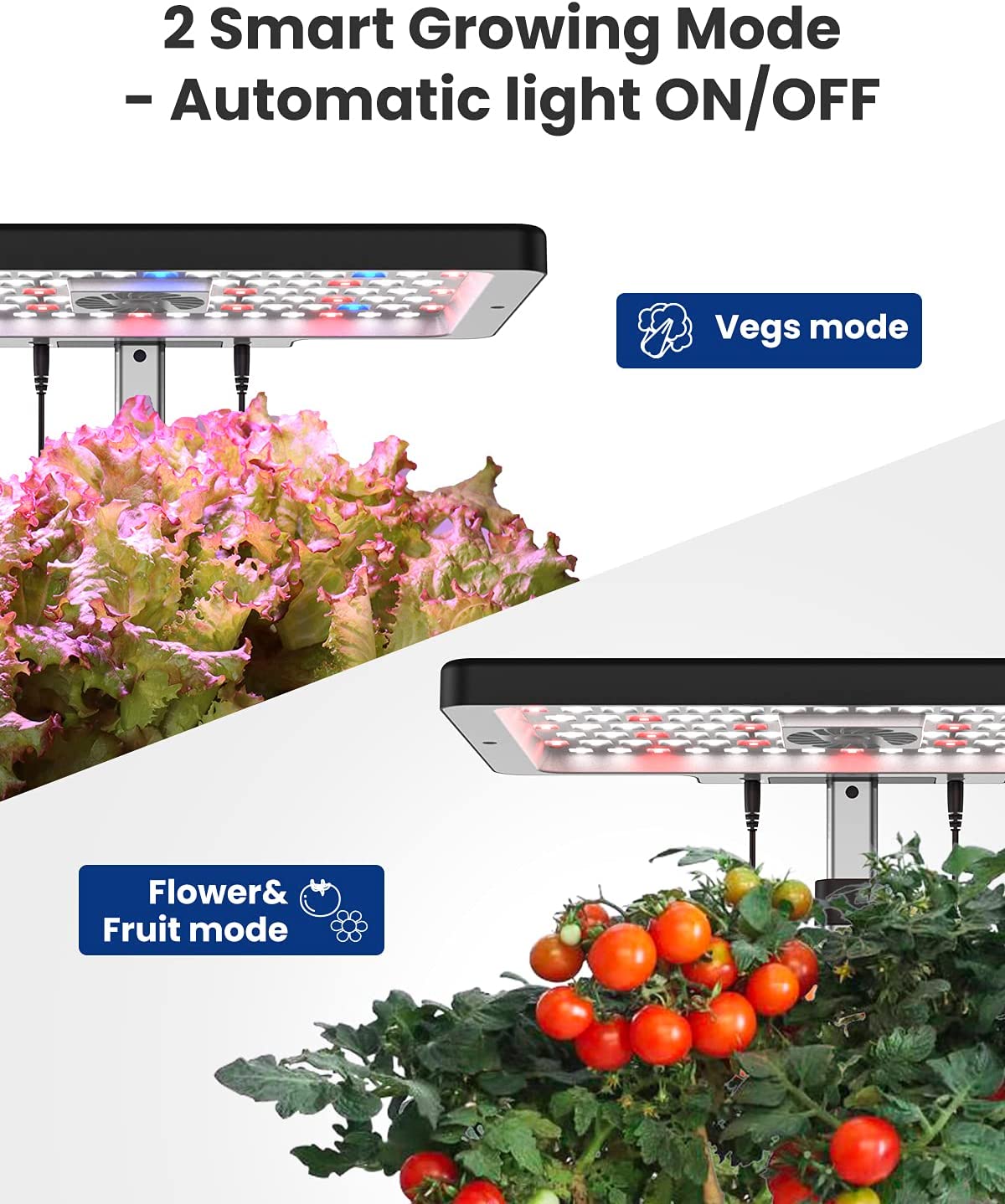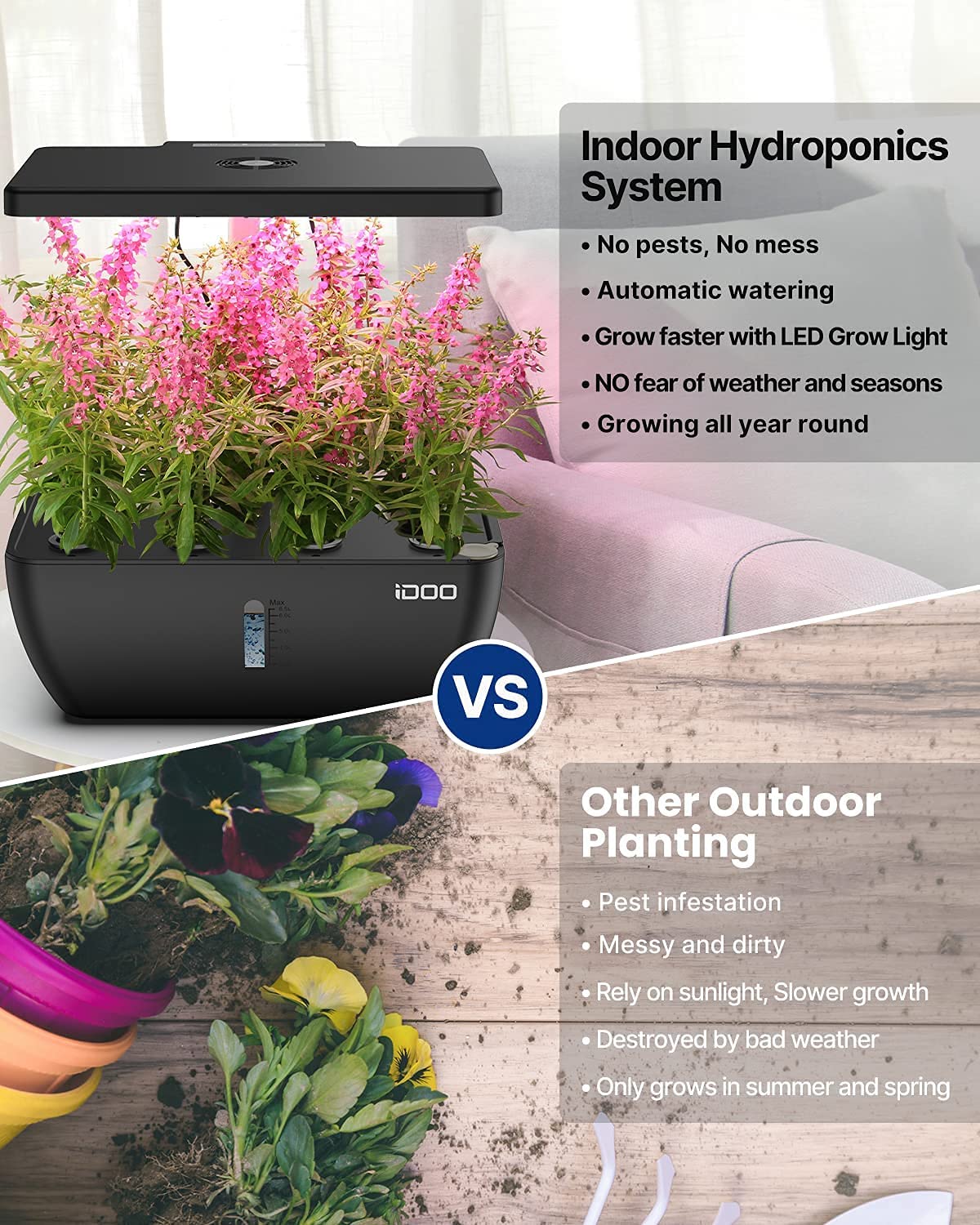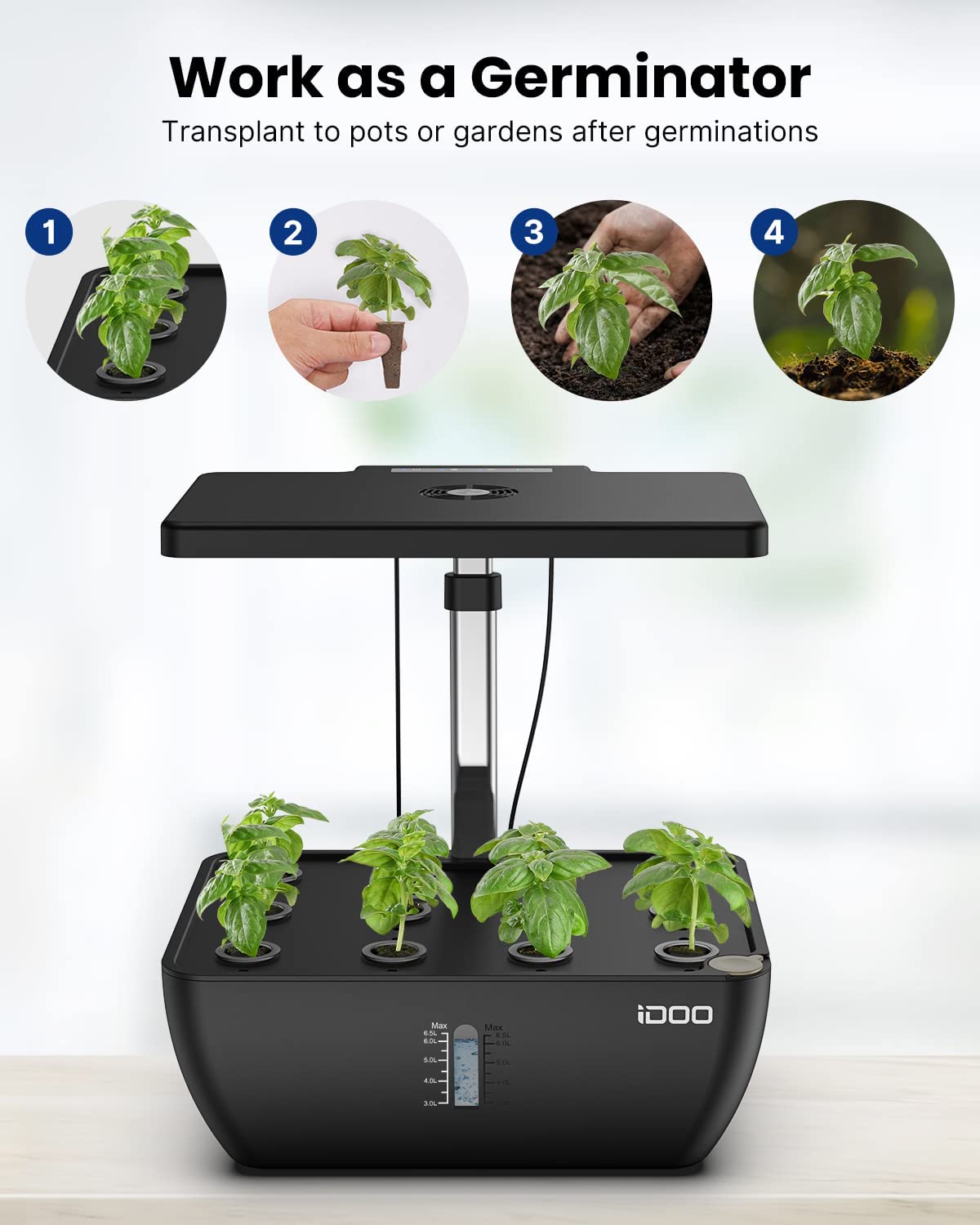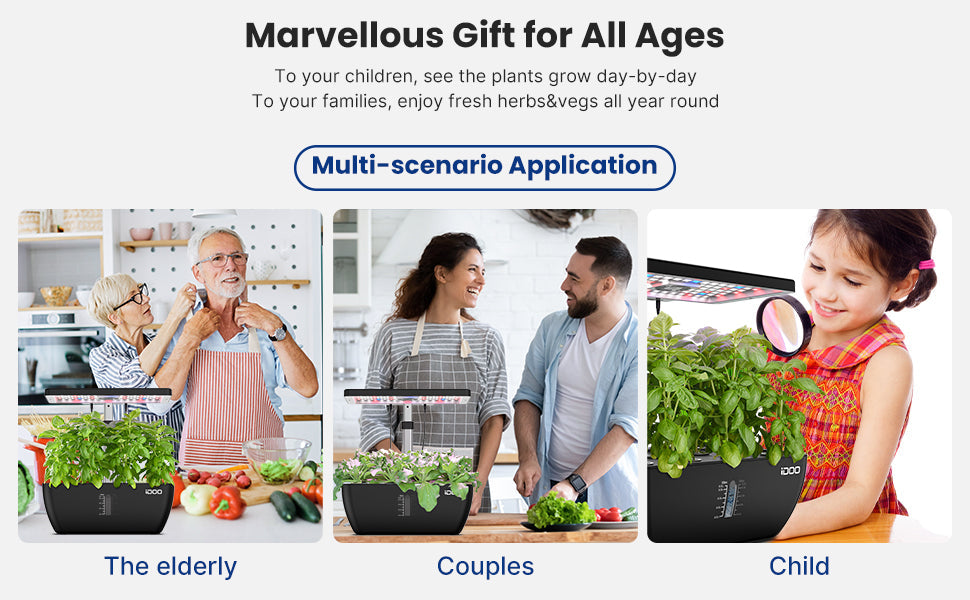 iDOO 12 Pods Hydroponics Growing System with 6.5L Water Tank
---
12 Pods Large Capacity Bumper Harvest
Up to 12 pods plants at one time, grow more, save more. iDOO hydroponics herb garden is fully automatic and self-watering, with no soil, and no hassle. Get it to have fresh herbs at your fingertips throughout the year. Perfect gift idea for children, men, women, dad, mom, grandma and friends.

Upgraded 6.5L Large Water Tank
With an ultra-large capacity water tank, it can offer a larger space for the root development of matured plants and sufficient water for 2-3 weeks of growth. Say goodbye to constant watering and no need to worry about travel and business trips.

Two Grow Modes and Adjustable Height
Features veggie and fruit mode for different planting. The veggie mode will enhance the blue light to make the plants leafy, and the fruit mode will enhance the red light to make the plants flowering and getting fruit. As the plants grow high, you can adjust the height of the post to adapt to the growing height(14.5" Maximum).

High-Performance LED Grow Light and Fan
The 22-Watt LED light of the hydroponics growing system simulates the sunlight spectrum, promoting plants' photosynthesis in any weather. Its built-in fan can spread pollen inflorescence and disperse heat in germination.

Water Shortage Indicator
Designed with the water level window and indicator, it will flash to remind you to add water when water is lower than 1L. And the built-in water pump that will automatically water your plants and prevent them from getting overwatered.
Urban Farming
Hydroponics is the practice of growing plants without soil, for maximum yield in a minimum amount of time, which makes it an ideal method of urban farming. For those with limited space, the opportunity to grow plants anywhere has been enticing and has led to an increase in hydroponic systems on the market. One such option is the iDOO 12 Pods Hydroponics Growing System with 6.5L Water Tank.
This hydroponic system provides all-in-one convenience with twelve individual plants pods connected to a water tank, lighting, and a powerful pump motor. Here we will take a look at the features and components of this innovative product and how they make it easy to assemble and maintain your own personal garden.