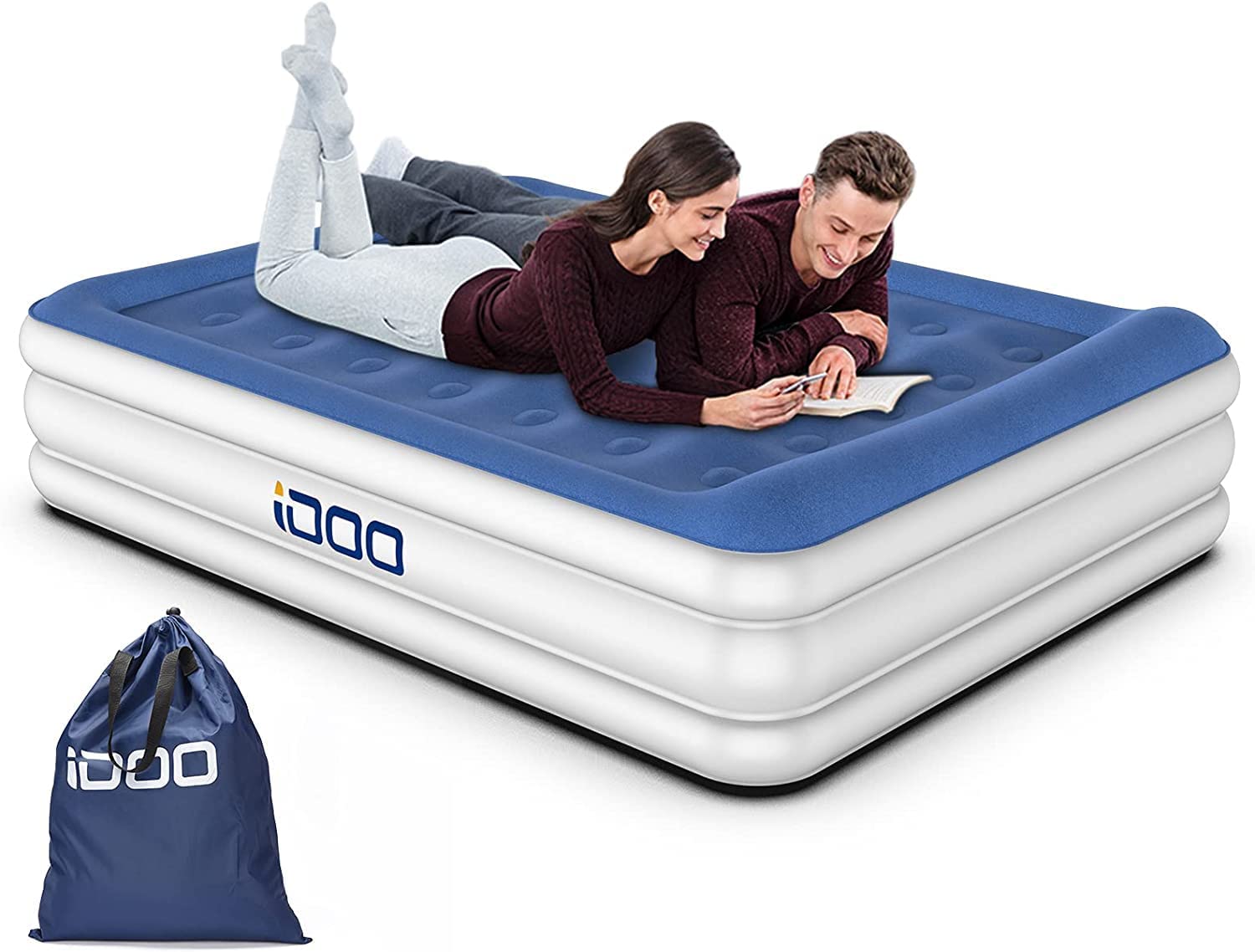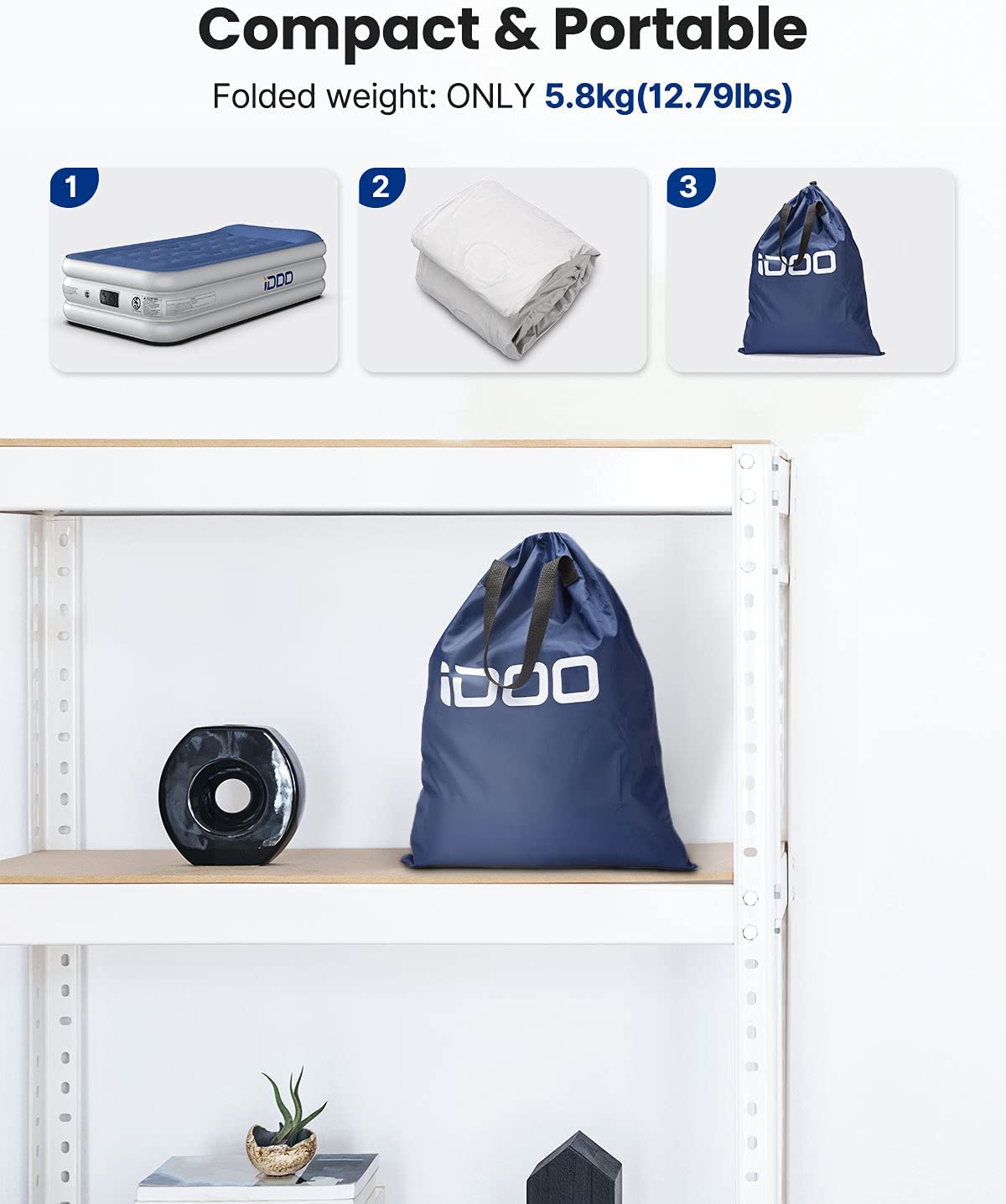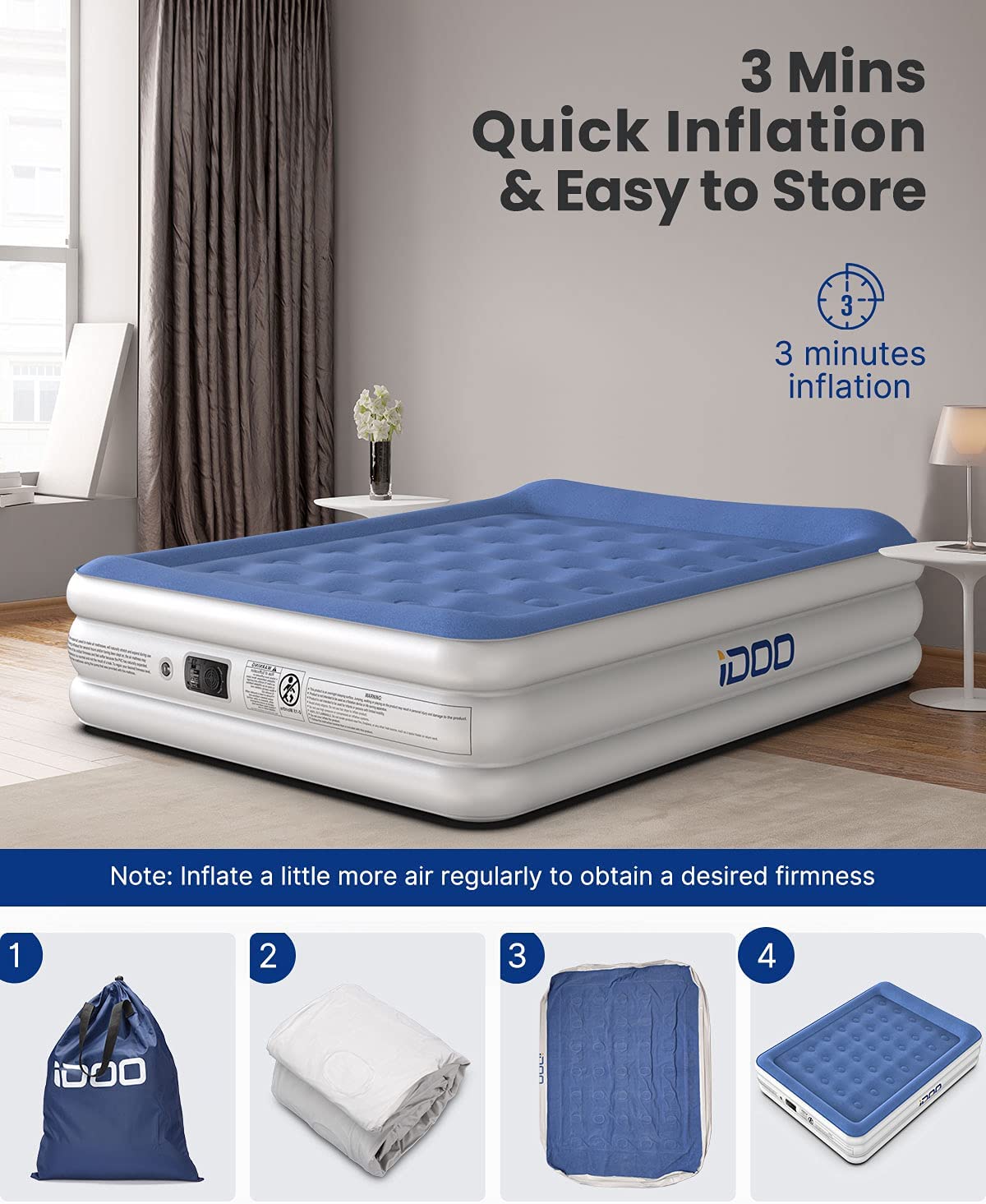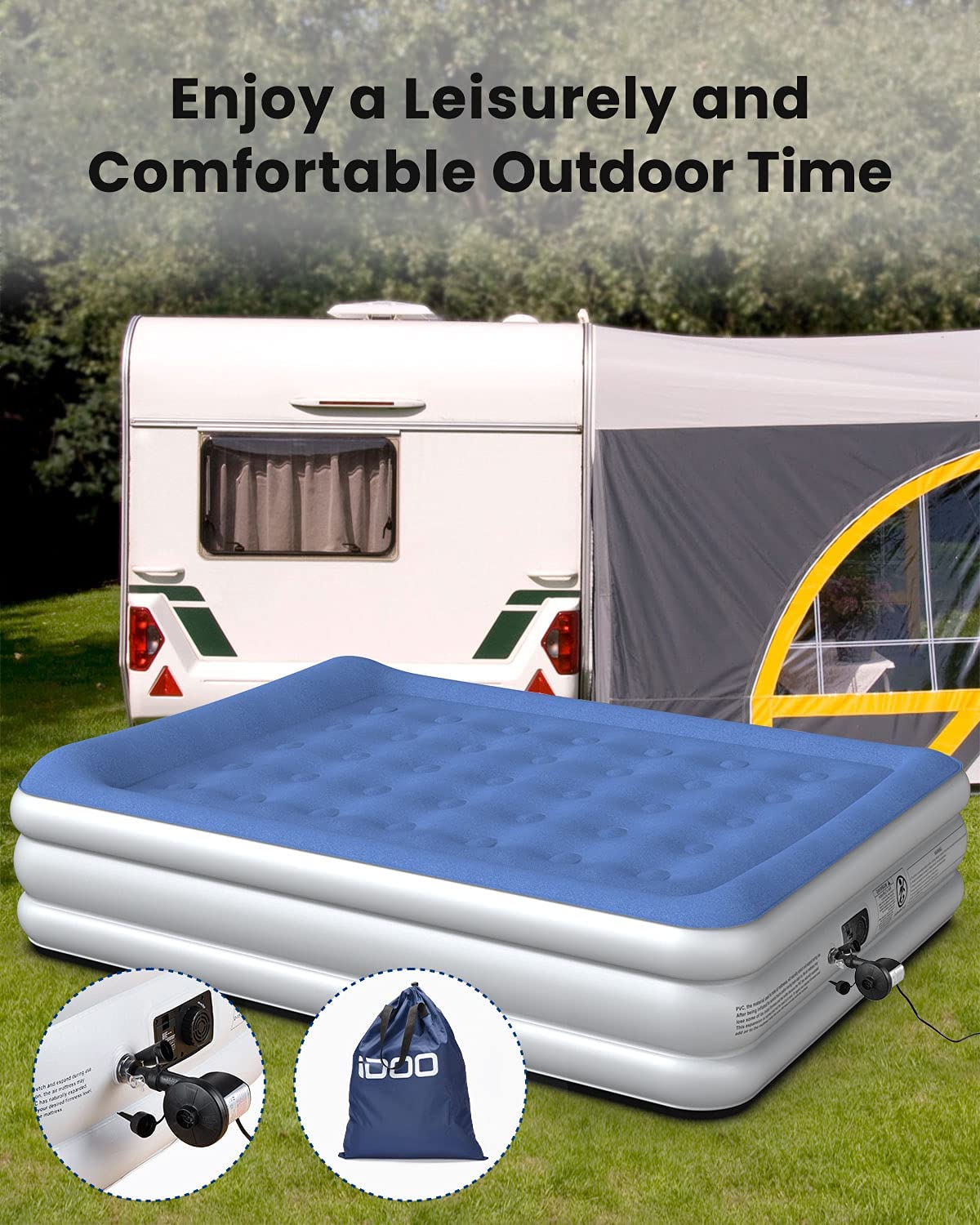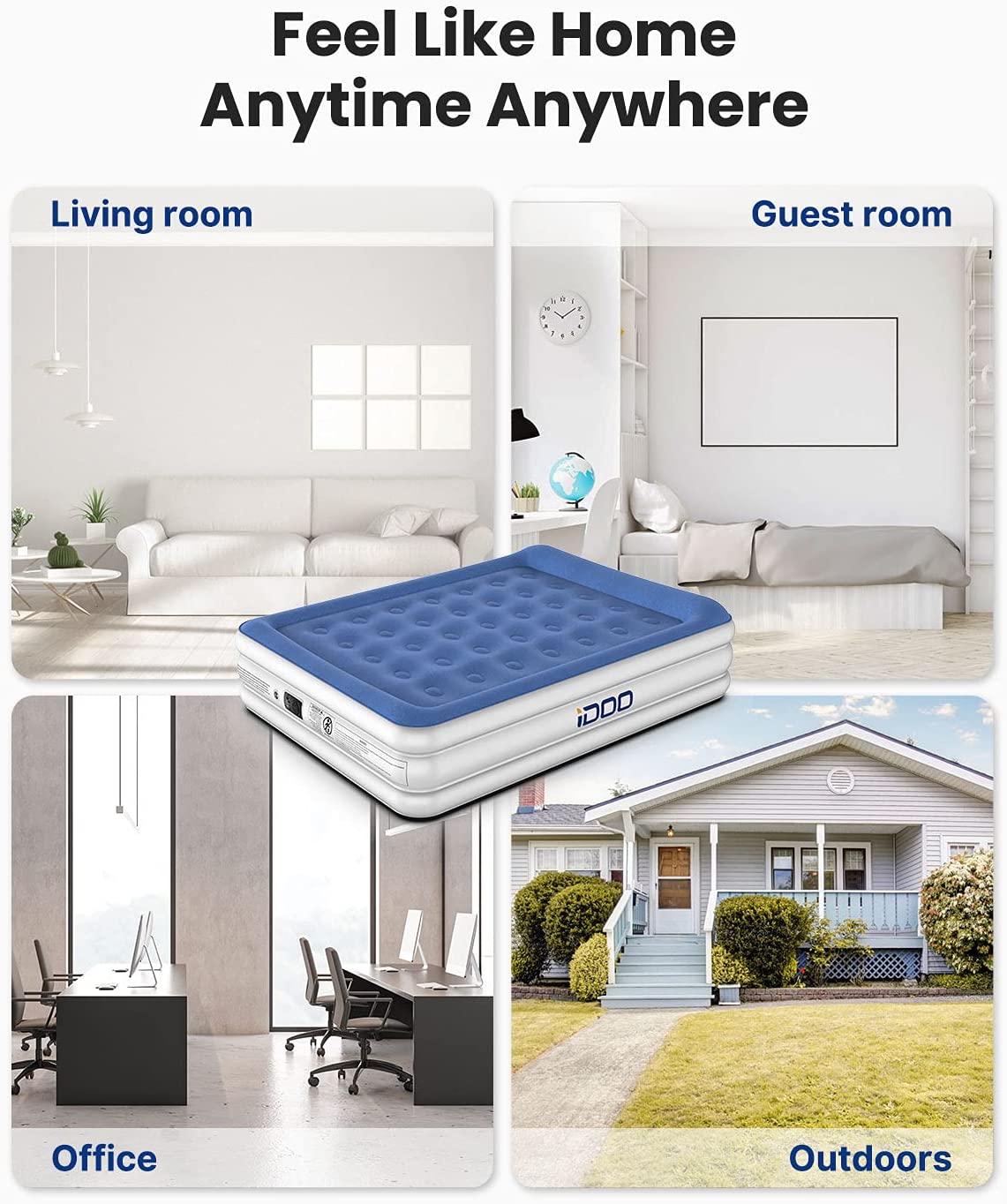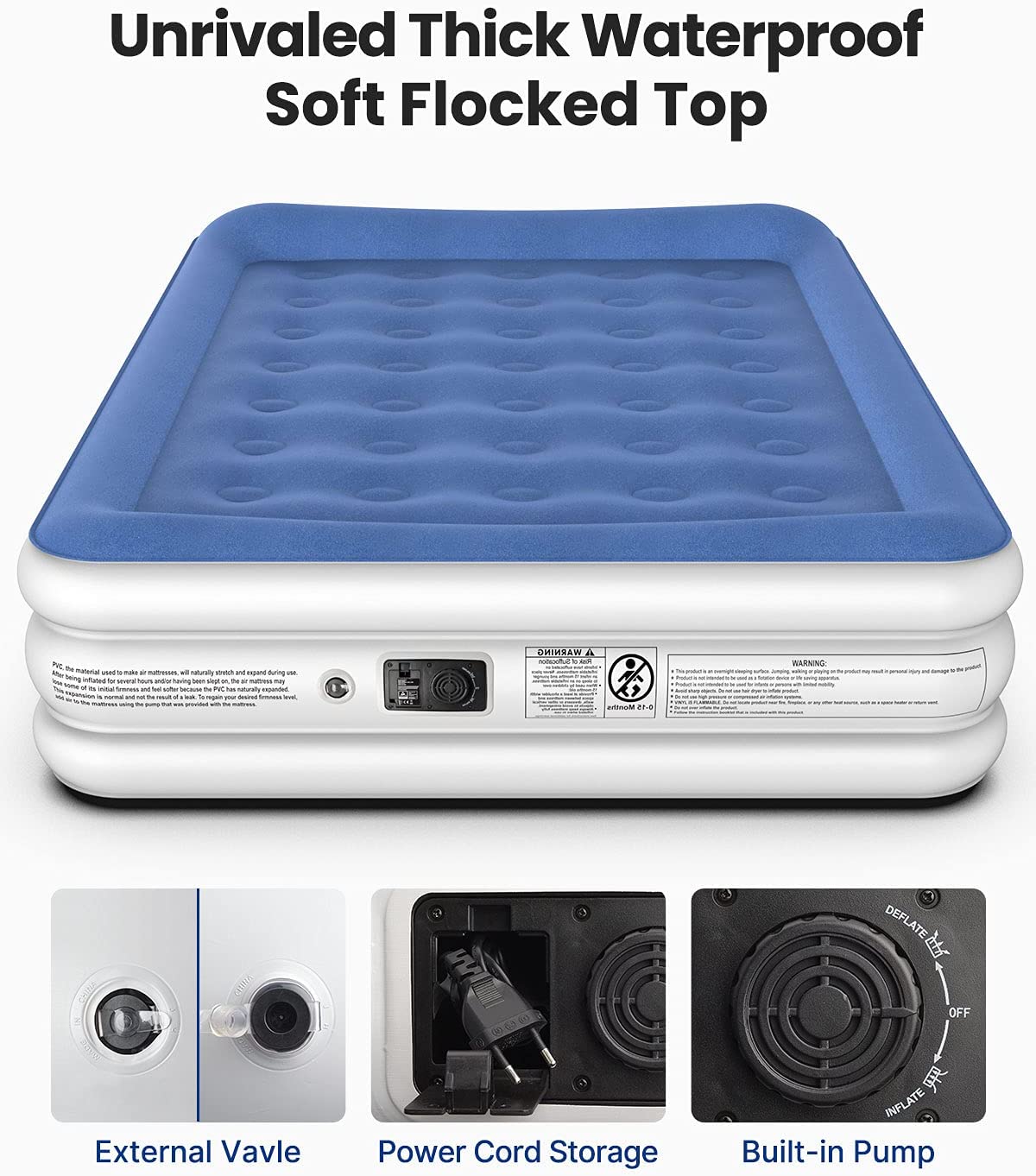 iDOO Inflatable Mattress with Integrated Pillow and Pump
---
Tips
PVC is a ductile material. After several days of inflation, the air mattress may lose some of its original strength due to the expansion of the PVC. This is normal and not the result of air leakage. Add air for 10 to 15 seconds to regain the desired strength level with the built-in pump.
Note: do not wear sharp objects and do not contact the mattress. Make sure the floor is flat and safe before inflating the air mattress to ensure optimal use and long life.

BUILT-IN PILLOW DESIGN
The iDOO air mattress comes with a raised pillow that provides 9cm height for the extra head, neck, and spine support. Use your own pillow for extra height and to increase your ergonomic comfort.

Built-in pump
quickly inflate or deflate the air mattress in 3 minutes by turning the knob. Operated with absolute ease.

Perfect double size
mattress dimensions of 203 x 152 x 46 cm (pillow 55 cm) and a load capacity of 295 kg for maximum sleeping comfort.

EXTRA STRONG SUPPORT
Structure with 35 air wheels inside, which improves durability and support, and a raised edge that keeps your bed flat and stable.

Thick waterproof top
features a comfortable waterproof flocking top layer and puncture-resistant environmental PVC

Easy storage
travel bag included. The compact size of 40 x 20 x 33.5 cm and a weight of 8 kg when emptied for easy packing and transport. Suitable for camping, travel, guest beds, etc.