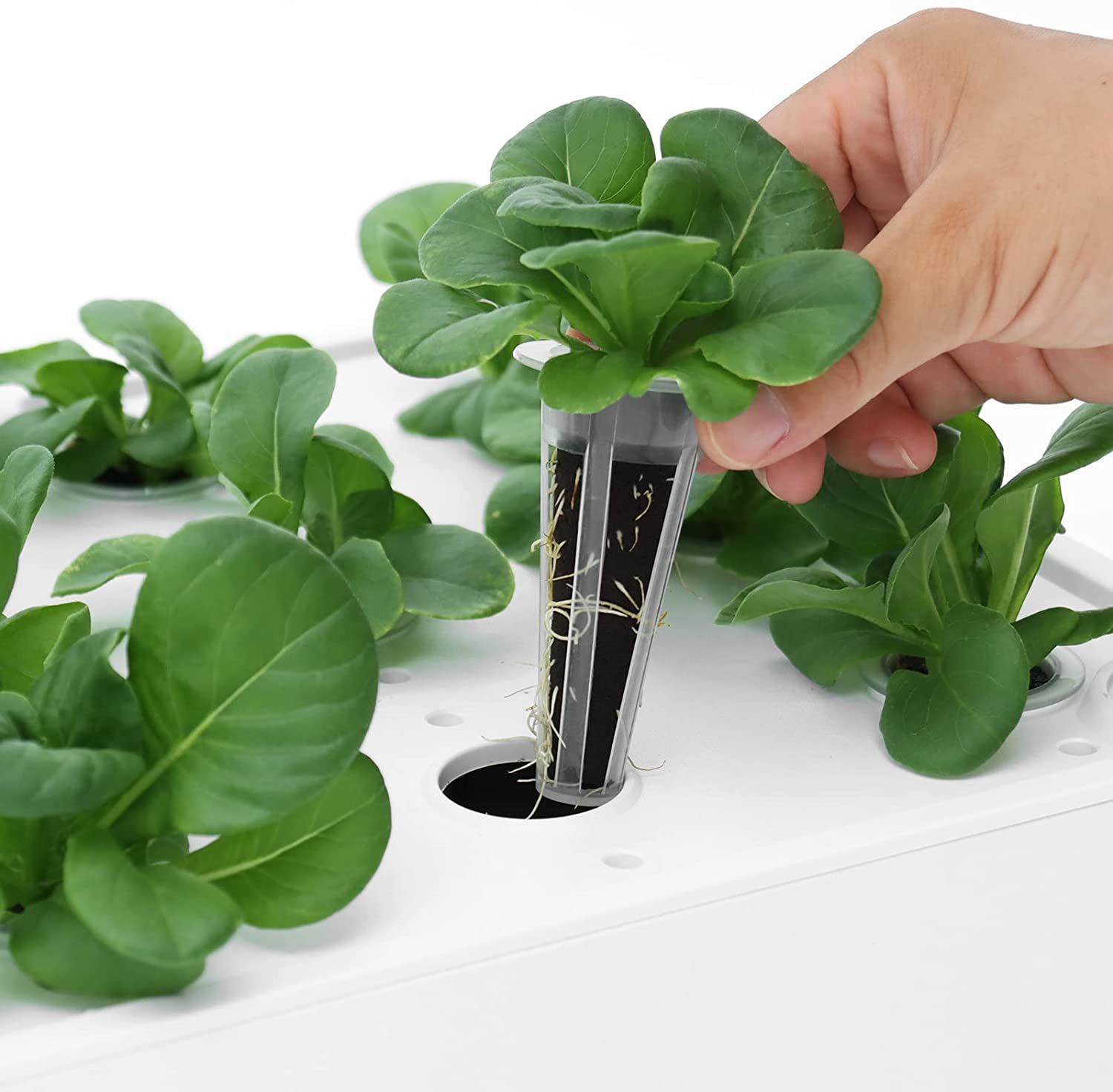 iDOO 60pcs Replacement Baskets for ID-IG301, ID-IG302, ID-IG303 and I-D-01
---
Includes 60pcs basket containers
Use them with iDOO ID-IG301 I-D-01 hydroponics garden kit indoor for reliable germination and healthy root development.
Fall in love with gardening through using iDOO indoor garden.

Hydroponics Growing System
Veggies grow in water, supported by degradable sponges, lighted by LED growing lights. You have total control over the weather all year round, no mess, no limitation. No seeds inside due to import restrictions.

iDOO Indoor Garden is a great gift to family and friends
As an educational gift for children, observing the process of veggies growth, closing to nature. For parents, spouse, this is a natural cooking ingredient. Great gift idea for a garden lovers.

iDoo Replacement Parts
iDOO offers a range of replacement baskets designed specifically for use with hydroponic systems, which can enhance the quality and yield of your crops.

The iDOO 60pcs Replacement Baskets for Hydroponic Growing System is a great way to upgrade your existing set-up and start harvesting larger yields from an increased variety of produce.